In order to celebrate the Dark Knight's 80th birthday, Batman Day is organizing a bat-signal projection all around the world on September 21st at 8 pm! Batman fans this is your chance to see the iconic Bat-Signal lighting up the night skies in Montreal!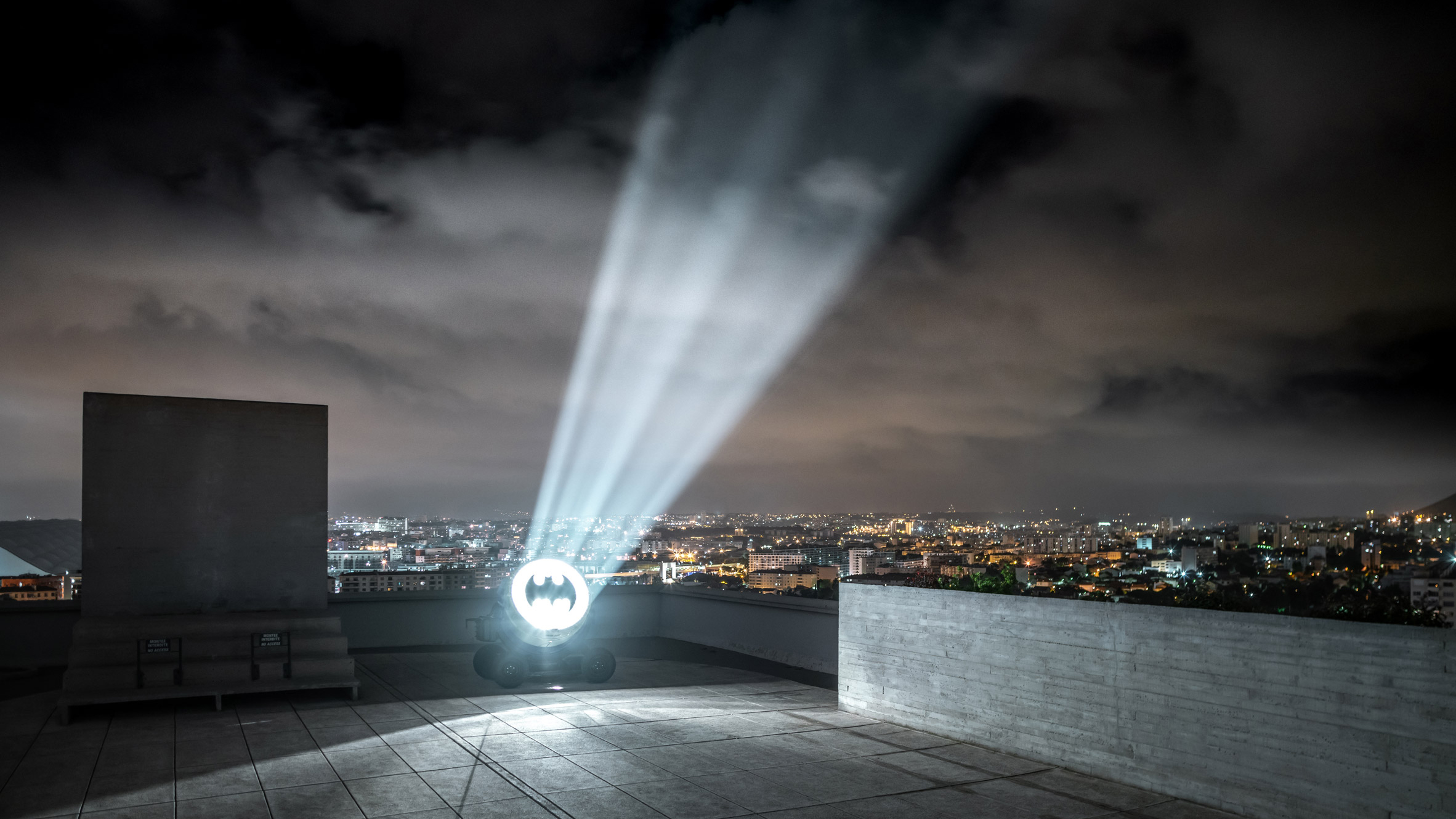 Credit: Alex Israel
For the past 80 years, Batman has been a symbol of determination, bravery and justice to generations of fans. Appearing in countless comics, animation, movies, video games, toys and much more, we can't deny he remains one of the most popular superheroes! According to the organizers of Batman Day, "Batman is humanity's timeless hero and he's just getting started"
The projections will be taking place all over the world but in only one city in all of Canada: Montreal! Count yourselves lucky as we are the only ones getting this unique opportunity to see the bat-signal for this special anniversary event.
So mark your calendars, the bat-signal projection will be taking place September 21st on Complex Dupuis, facing the Emilie Gamelin Square at 8 pm! Who knows maybe you will catch a glimpse of the Dark Knight himself..?