Let's hope this time it's for real…but it seems like the official opening date of the new Samuel de Champlain bridge was confirmed for June 24th by Signature on the Saint Lawrence Group (SSL)…so exactly a week from now! After months and months of delays (it was originally supposed to open last December…), we will finally get a chance to cross the new bridge by next Monday!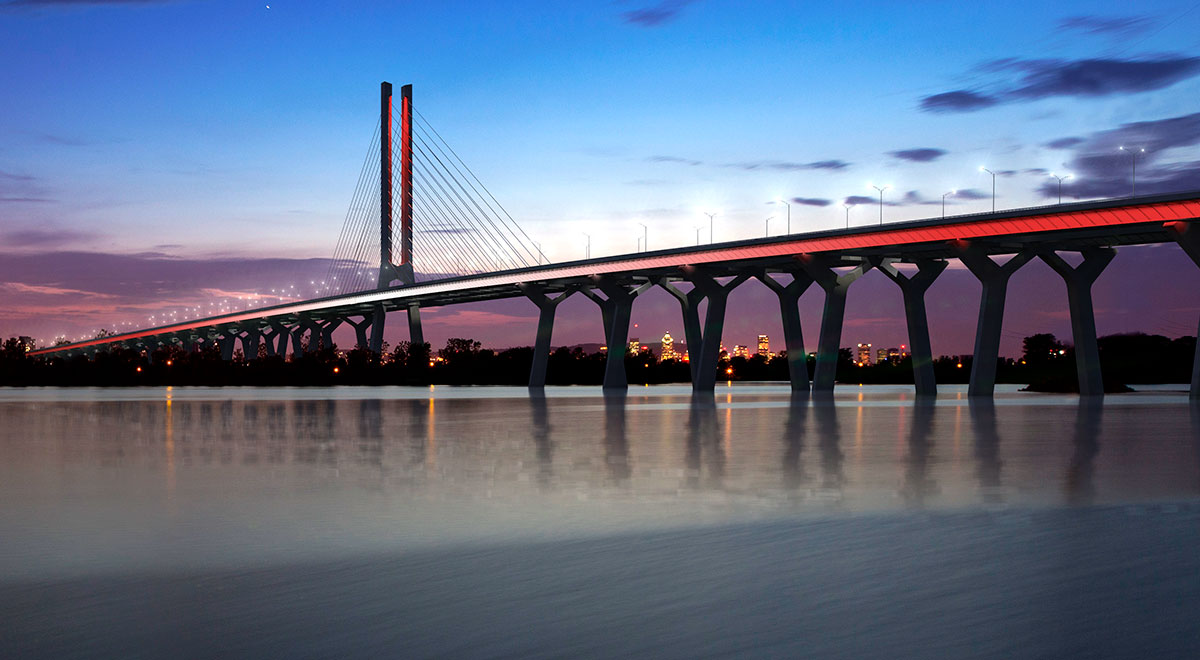 Credit: Infrastructure Canada
For the moment it will only be opening in one direction, the northern corridor going to the island of Montreal. A week later the bridge should open its other side, the southern corridor going to the South Shore.
The $4 billion bridge will be 3.4 km long and will have two traffic corridors with three lanes in each direction. It will also have a central corridor dedicated to public transit including the future Réseau express métropolitain train (that will take you from Brossard to downtown Montreal in 15 minutes…) and a bike path for cyclists and room for pedestrians.
Are you excited about the New Champlain bridge?