Thanksgiving weekend is finally here, and we couldn't be happier! Monday is a day off so why not take a road trip in our beautiful province to admire the breathtaking colours of Fall! We have gathered some of the most beautiful places to go admire Nature's Best close to Montreal:
1. Mont-Orford – 1h30 from Montreal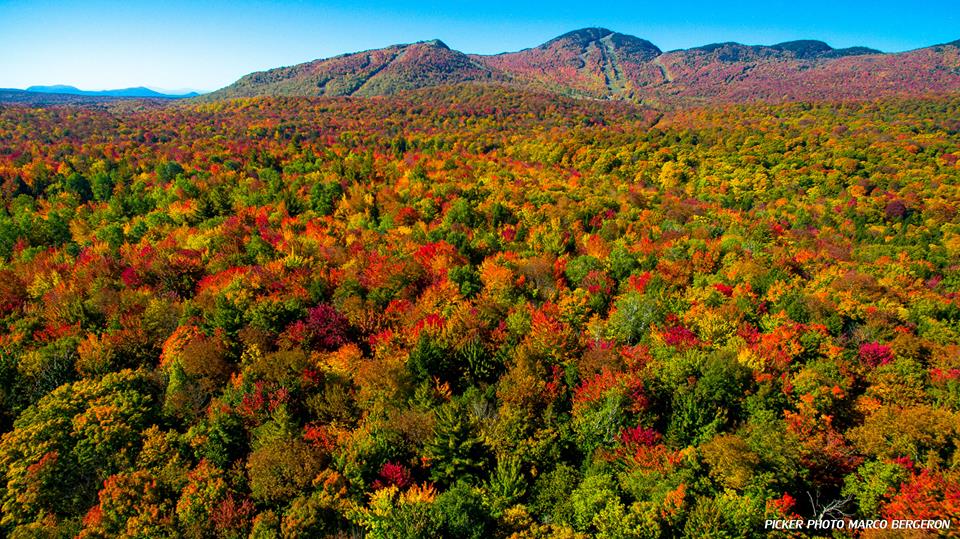 Credit: Marco Bergeron
Located less than 1h30 from Montreal, Mont Orford is one of the most beautiful places to go during the Fall season. The view from the top of the mount will leave you speechless! We'll let the picture speak for itself!
2. Mont-Tremblant – 2h from Montreal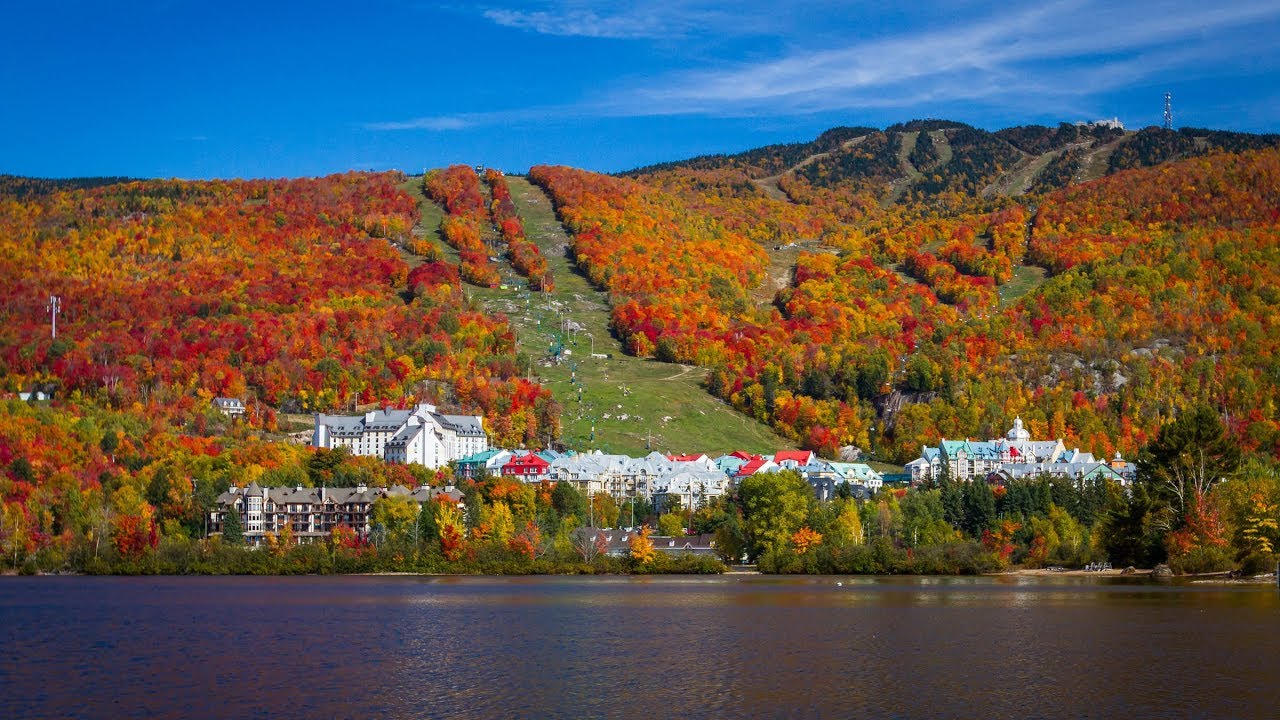 Credit: Mont Tremblant
In the heart of the Laurentians, Mont-Tremblant is a MUST on your to do list. This is probably one of the most popular destinations for Montrealers when it comes to a little weekend getaway and with reason! In addition to endless hiking trails, Mont-Tremblant offers amazing restaurants, shops, and awesome activities such as going down a hill on a luge!
3. Bromont – 50 mins from Montreal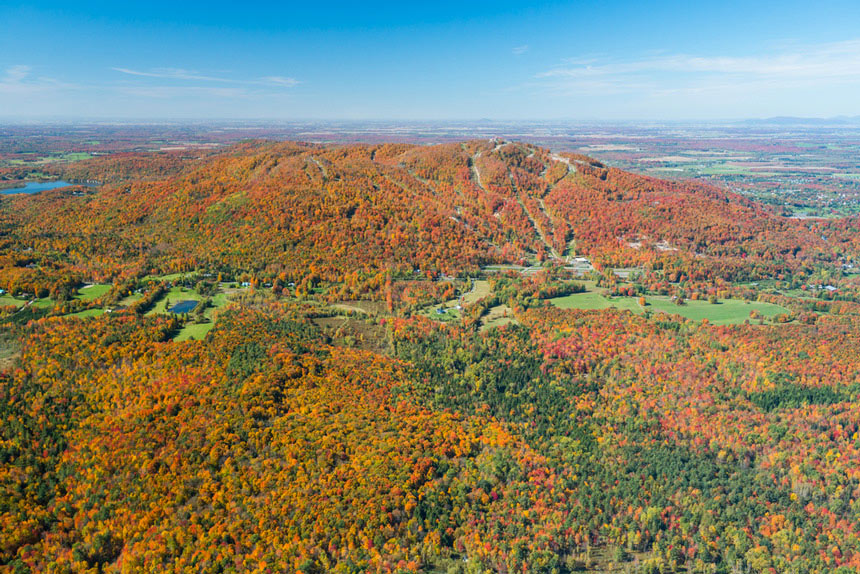 Credit: Tourisme Bromont
Another gorgeous destination located in the Eastern Townships. Bromont is the ultimate destination for ski amateurs but also for golfing during summer and fall!
4. Sommet Saint-Sauveur – 1h10 from Montreal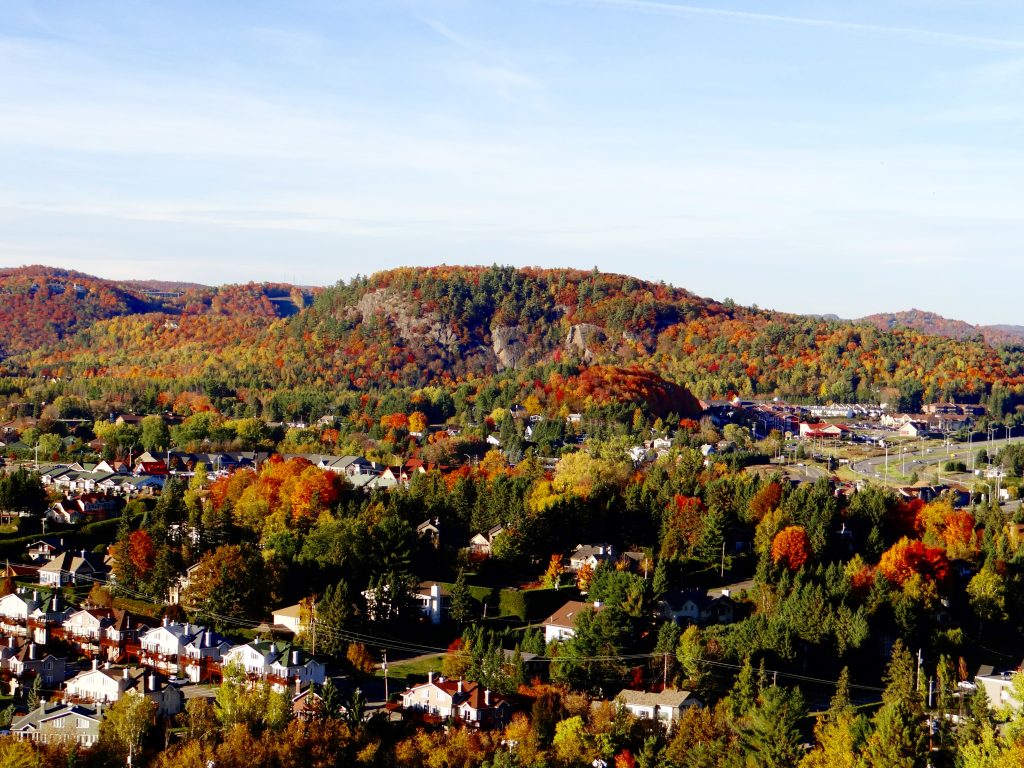 Credit: Ameloche Voyage
On your way to Mont-Tremblant, stop by Mont Saint-Sauveur to admire the beautiful scenery, but also be sure to check out their outlets! On site you can also ride their super-fast alpine coaster: the Viking! Adrenaline junkies this one's for you!
5. Parc National de la Jacques Cartier – 3h30 from Montreal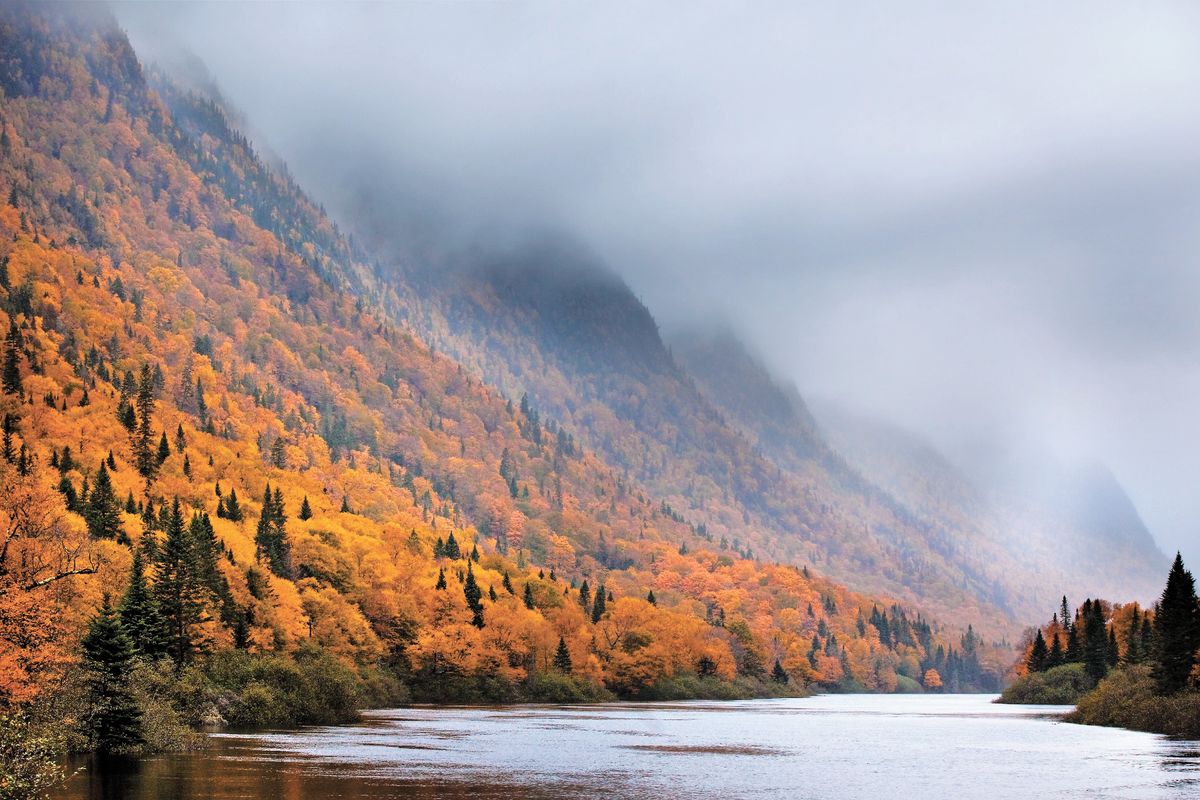 Credit: Mathieu Dupuis Photographe - SEPAQ
Ok this park is not exactly near Montreal, but it is totally worth the trip! You will probably have one of the most beautiful views in the entire province of Quebec. Never ending canyons, lakes and multicolor forests, get your cameras ready, you're in for a treat!
6. Parc du Mont-Royal – in Montreal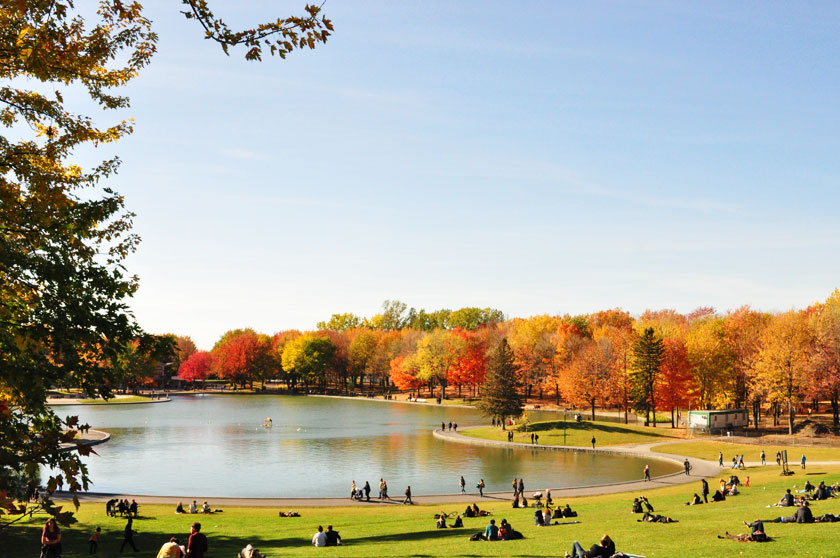 Credit: Rue Rivard
Why travel far when we have our very own Mont-Royal in the city? Located 15 min from downtown Montreal, Mont-Royal is absolutely gorgeous during the Fall season. Hike up the mountain or enjoy a walk at beaver lake, we have nothing to envy to other regions!
Where will you be going this long weekend? Tell us in the comments below