Thursdays are usually synonymous for 5 à 7s and drinks at a bar or a club in Montreal. I don't know if you're like me, but Thursday always end up in the most epic way. Here are 10 options for you to choose from that will guarantee you a good time in the city:
1. Le Soubois - 1106 Maisonneuve Boul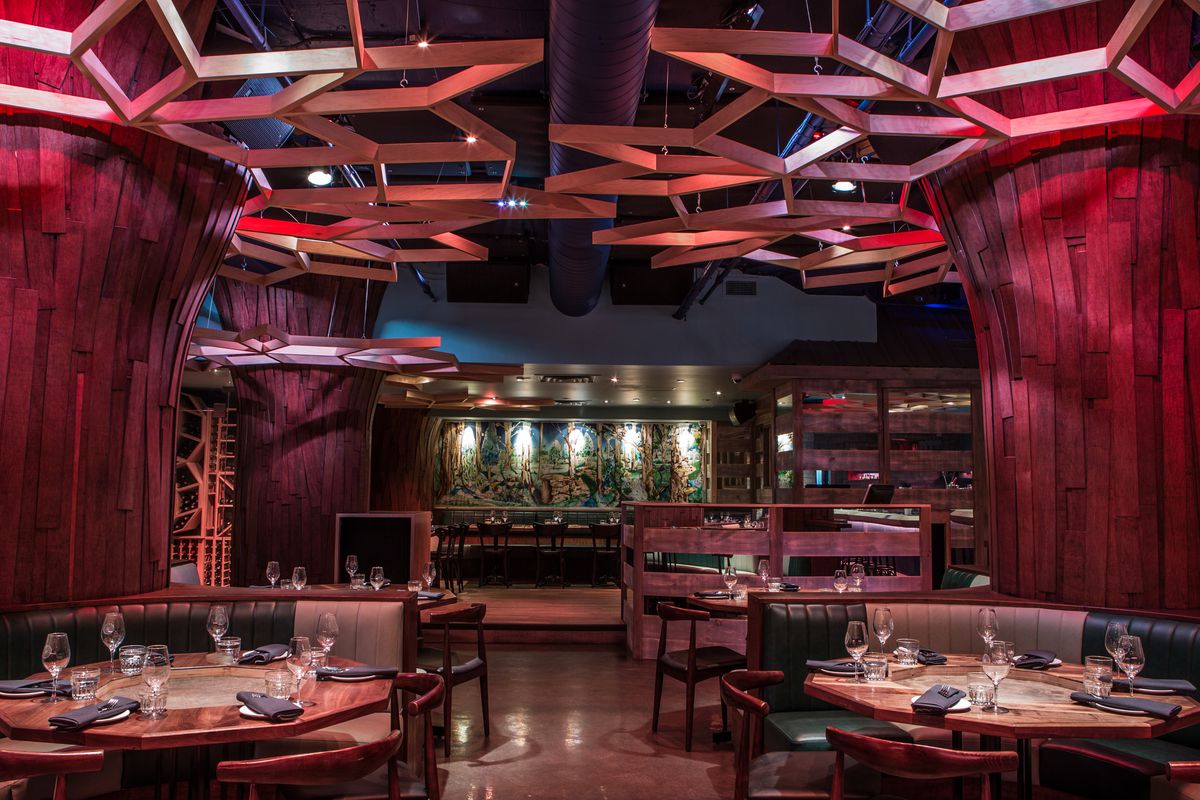 Credit: Eater Montreal
Not too long ago, Soubois was launching their "Cazar" evenings. The bar, inspired by Tulum, becomes a gorgeous place at night, with a unique boho touch. Laurence Matte, the resident DJ will make you dance to her groovy tunes. While enjoying a delicious drink, you will be surrounded by giant dream catches making the decor even more unique and trendy.
2. Le Furco – 425 Mayor Street
You can't go wrong with the Furco. Young professionals working in the downtown area all come to meet at this bar after 5 pm. Great place to mingle if you're single! The Furco also offers an amazing selection of tapas, perfect to go with your glass of wine.
3. Le JackRose Table & Club – 4560 St Laurent Blvd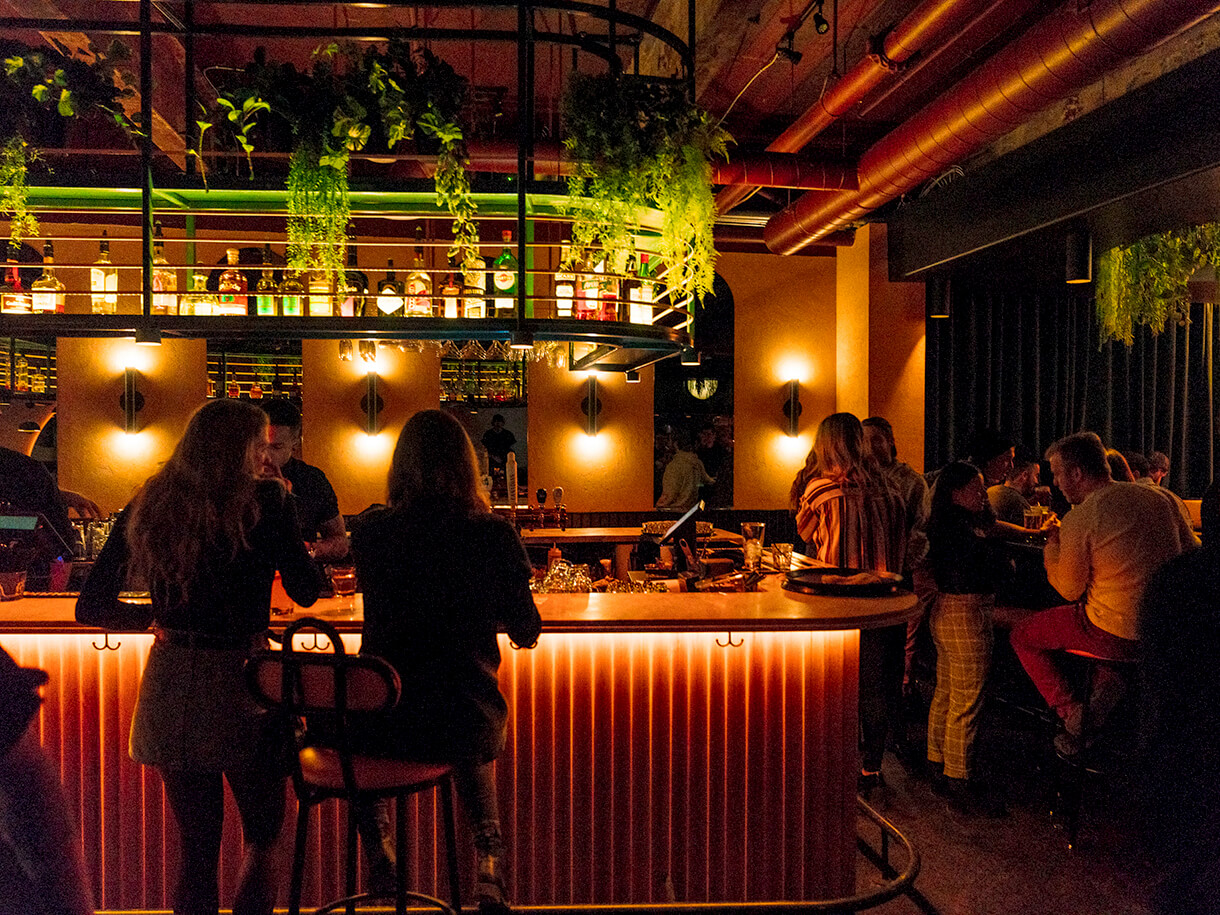 The JackRose Table & Club just opened its doors at the beginning of summer. First and foremost, the decor is very cool! A giant disco ball, a central bar, super cozy benches and the numerous plants all around you make for a perfect Instagram photo. I loved the ambiance when I went. Their Happy Hour offers super fresh and trendy cocktails.
4. Le Milky Way Cocktail Bar – 1886 Centre Street
You'll understand why this new speakeasy is so special the moment you walk up the neon stairs of the establishment. The glass ceiling also gives this place a magical vibe. They offer a wide variety of cocktails, as well as some yummy pizzas if you get hungry.
5. Le Darling – 4328 St Laurent Blvd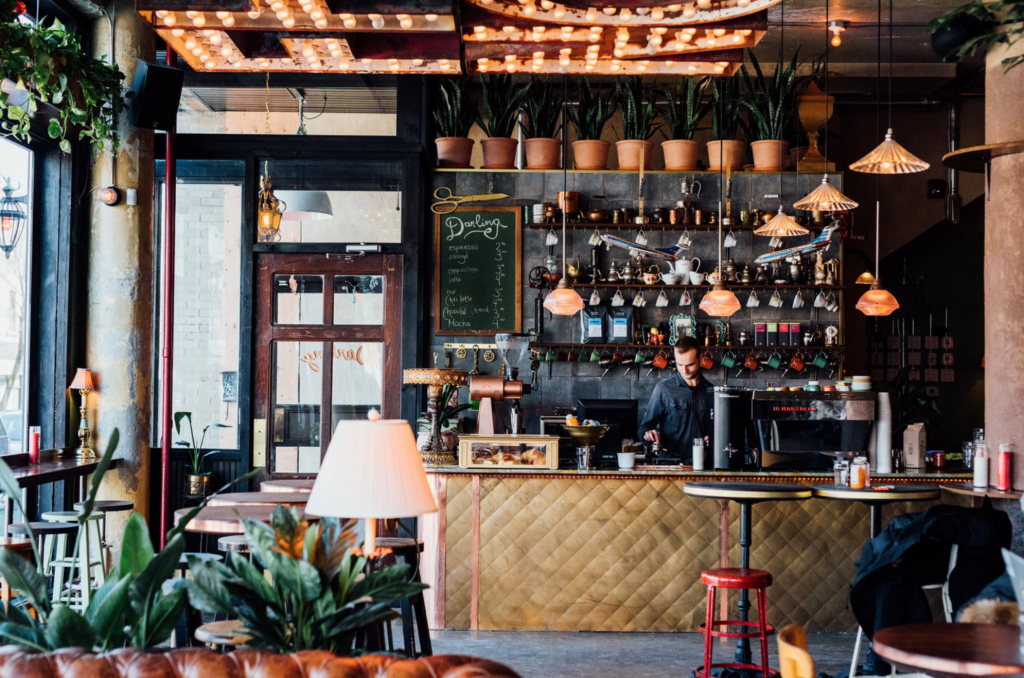 Credit: Tastet.ca
From the same owners as Le Majestique, the Darling is a beautiful place to come for a chat and enjoy delicious beverages and drinks. In addition to being a café, it's also a bar and their cocktails are more than worth a try!
6. Le Bar St-Denis – 6966 St Denis Street
This new beautiful bar is located in la Petite-Patrie, and it's the ideal spot for good food, good drinks! If you want to have fun on a Thursday night, this is the place to be!
Le Knox in Pointe-St-Charles remains my ultimate favorite place for a 5 à 7 on a Thursday night. In a very relax ambiance, montrealers go there to enjoy a drink, oysters or anything else from their very affordable menu. The service is amazing, and their terrace is beautifully decorated with greenery all around.
8. Le New City Gas – 950 Ottawa Street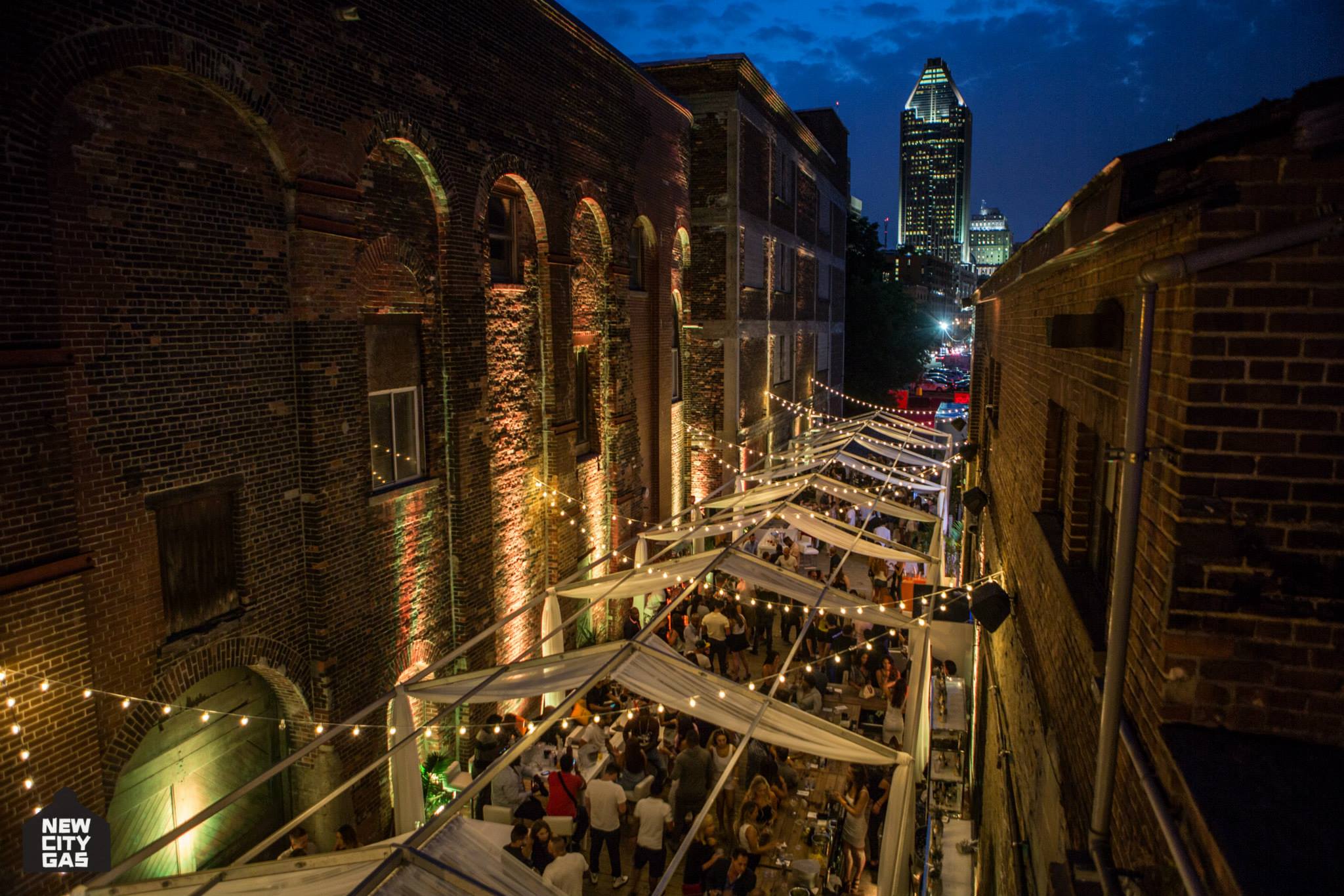 Credit: New City Gas
It's not a secret anymore that New City Gas has one of the most beautiful terraces in Montreal. For a glamourous evening, good looking people and a crazy ambiance, New City Gas remains on top of the game!
9. Le Pamplemousse – 1579 St Laurent boul
The Pamplemousse bar is so cute and so refreshing. Located very close to the St Laurent Metro station, you can recognize the place with its beautiful pastel colors, its vintage accessories and its brick wall. You can enjoy local beers as well as sweet cocktails and wine.
10. Le Alexandraplatz – 6731 Esplanade Av
Located in the Mile-Ex, the Alexandraplatz Bar is a very trendy, hipster bar. You will find picnic tables inside an ancient car garage, and a small menu with drinks available. Simple, yet so relaxing!
What are your favorite places for drinks on a Thursday night?