Perfectly golden fries, salted and crunchy. Fresh cheese curds. Warm gravy on top. One thing is for sure, I LOVE poutine. Even if this is a dish you don't eat every day (or maybe?), here are my top 10 places to visit when that poutine craving hits:
1. La Banquise - (994 Rachel E)
You can't go wrong with La Banquise. Open 24 hours a day, they have the choice when it comes to poutine: guacamole, sour cream, bacon, ground beef, fried onions etc, they have it all! Service is super fast and food is cheap. Sure there is always a small line outside, but it's totally worth it!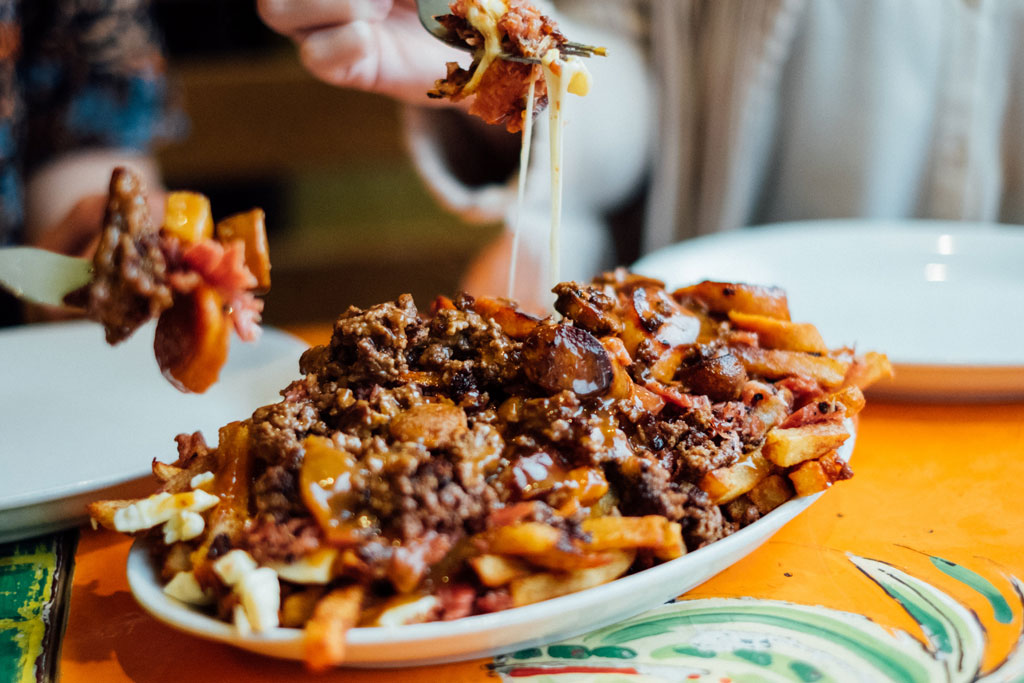 Credit: Tastet
2. Chez Claudette - (351 Laurier E)
Nothing fancy at the Chez Claudette, but you will find genuine authentic poutine. Cozy decor, feels like your mom and pop diner when you walk in the place. You have to try their pogo poutine…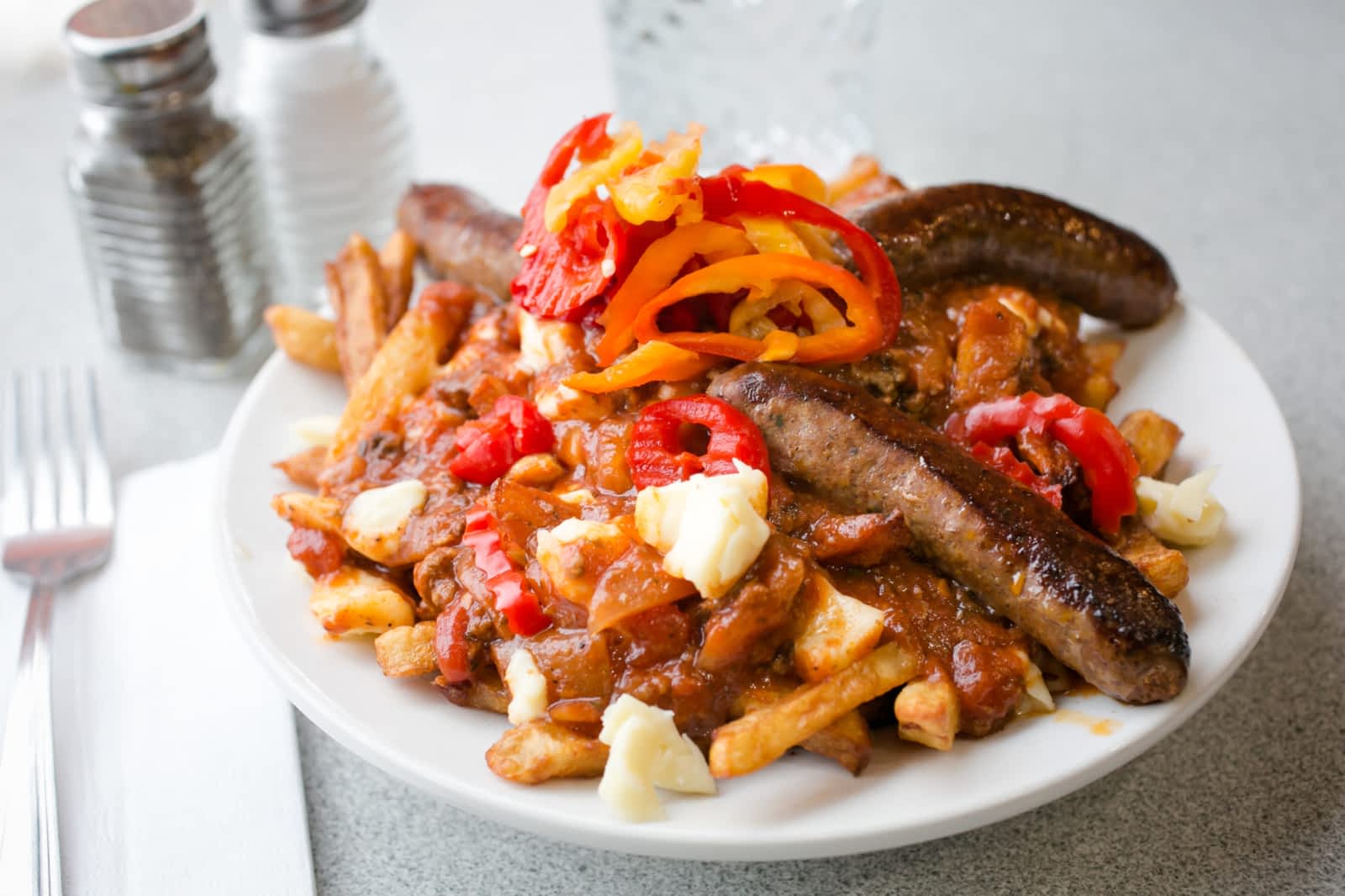 Credit: YP Dine
3. Poutineville - (multiple locations)
At Poutineville you can create your own poutine! Grated cheese, blue cheese or cheese curds? Sweet potatoes or pulled pork? Anything is possible!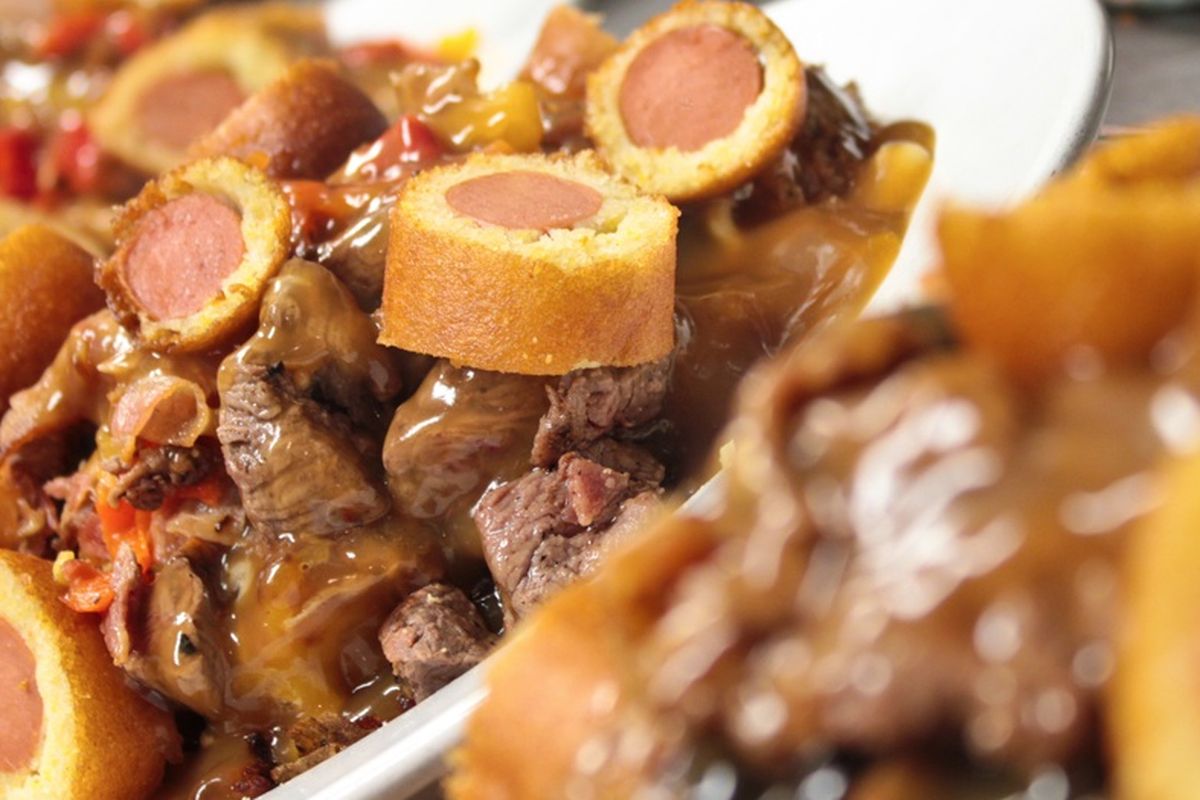 Credit: Eater Montreal
4. Chez Tousignant - (6956 Drolet)
Located in Little Italy, Chez Tousignant looks like a retro diner. Potatoes are always freshly cut on a daily basis and make the perfect crunchy golden fries. May I suggest you try their famous bacon hotdog, with special Tousignant sauce, pickles and cheese.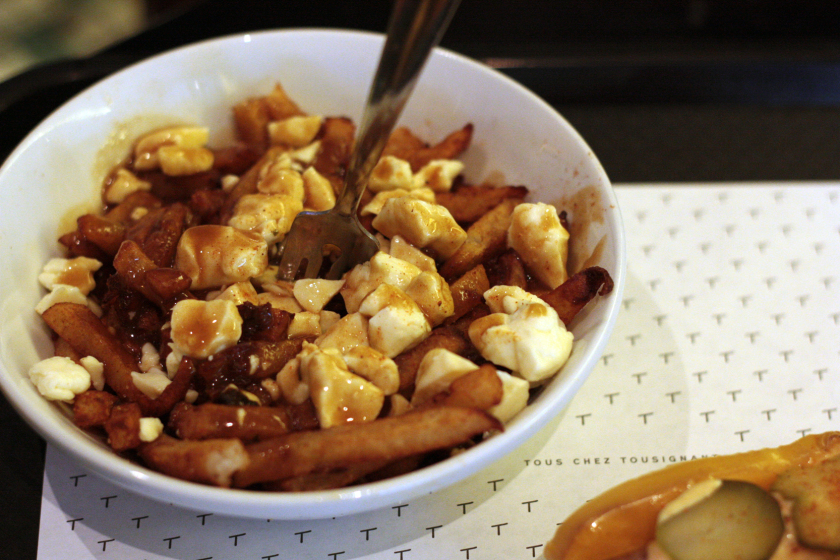 Credit: Famille au menu
5. Décarie Hot Dog - (953 Décarie)
Décarie Hot Dog is a Montreal institution. The place is tiny but the poutines are huge! Low prices and a taste to remember!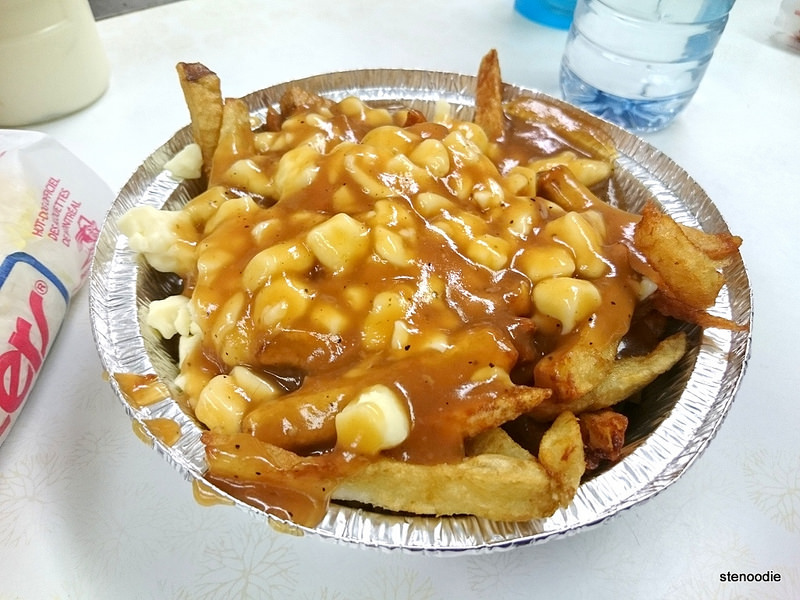 Credit: Stenoodie
6. La Bêtise - (6015 St Hubert)
Located on St-Hubert street, la Bêtise will also be opening a new location in Verdun by the end of the year. This bar-restaurant serves tapas as well as some delicious cocktails. However, since we are talking about poutines…you just have to try their filet mignon or general tao poutine. I can guarantee this won't be your last time!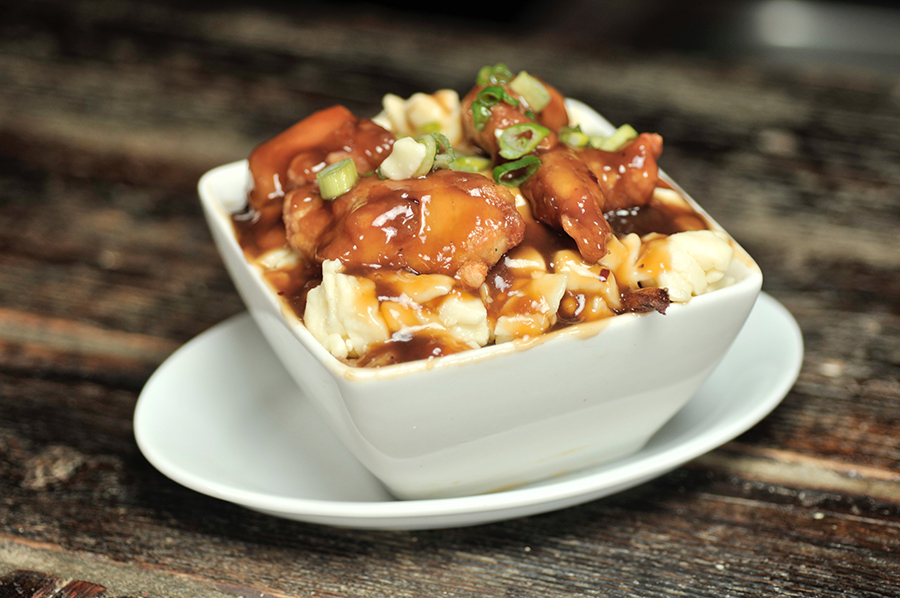 Credit: La Bêtise
7. Dirty Dogs - (3685 Saint-Laurent)
Craving mac and cheese and poutine? Head over to Dirty Dogs. Here, you can order a mac and cheese poutine! Staff is friendly and ambiance is cozy.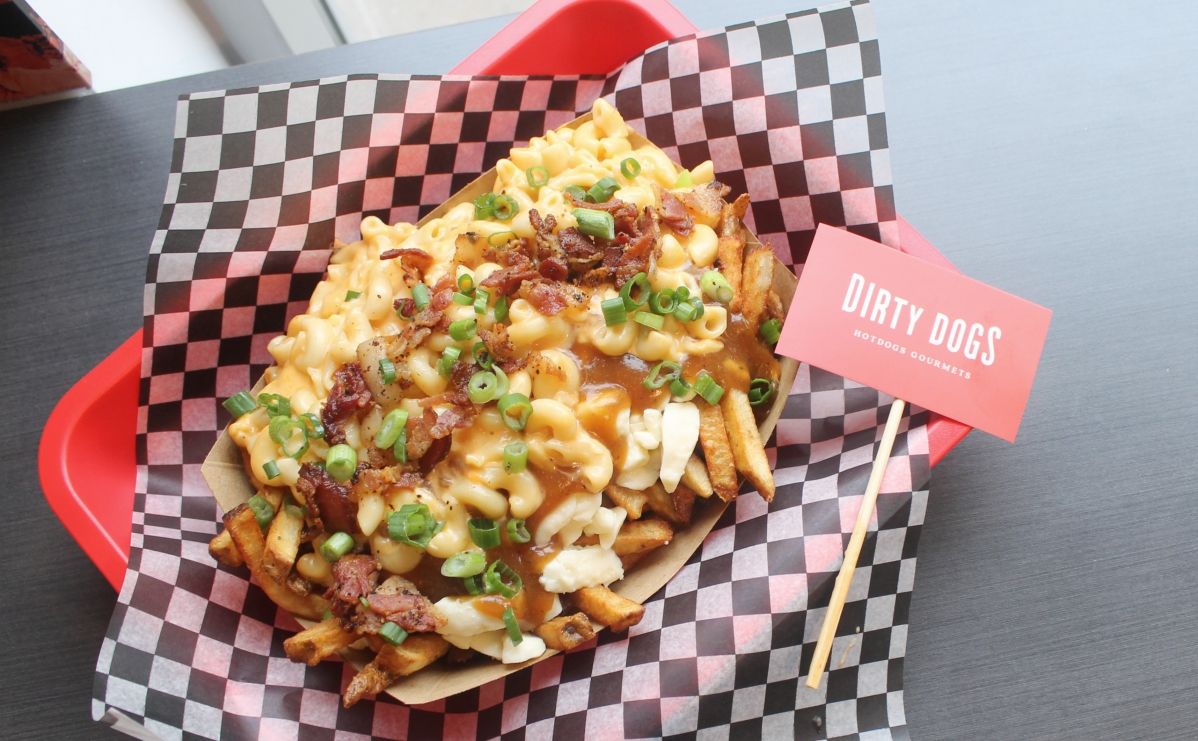 Credit: Mathild Mercier Pinterest
8. Le Greenspot - (3041 Notre-Dame W)
The Greenspot opened in St Henri back in the 40's. They even still have their original jukeboxes! The menu never changes and we're grateful it doesn't! Their poutine and hot dog combo is to die for!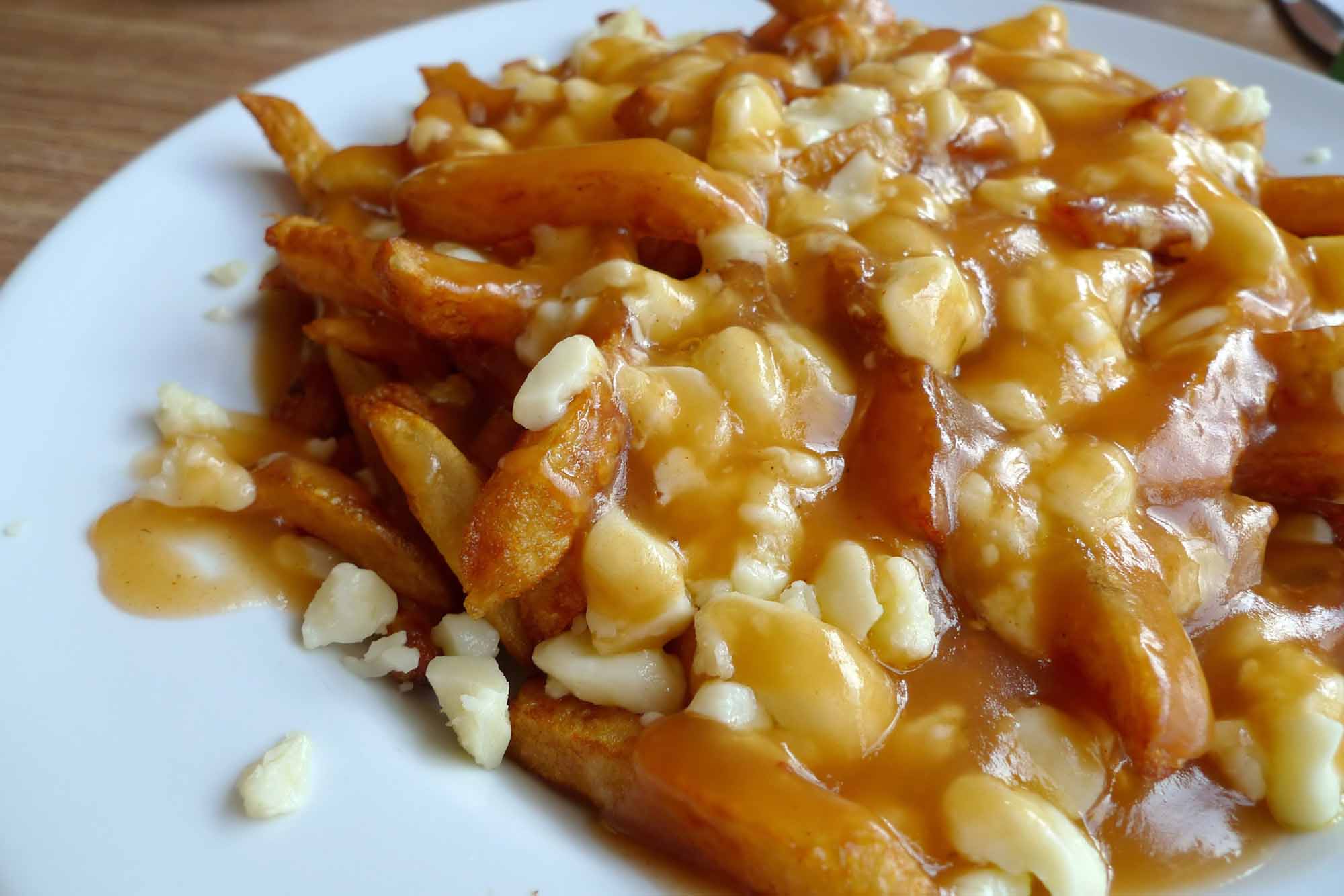 Credit: The Canadian Encyclopedia
9. Dunn's Famous - (multiple locations)
Founded in 1927, Dunn's has three locations in Montreal. Known for its famous smoked meat, why not incorporate it with some delicous golden fries, cheese curbs and famous cravy to make it into a smoked meat poutine! You won't regret it!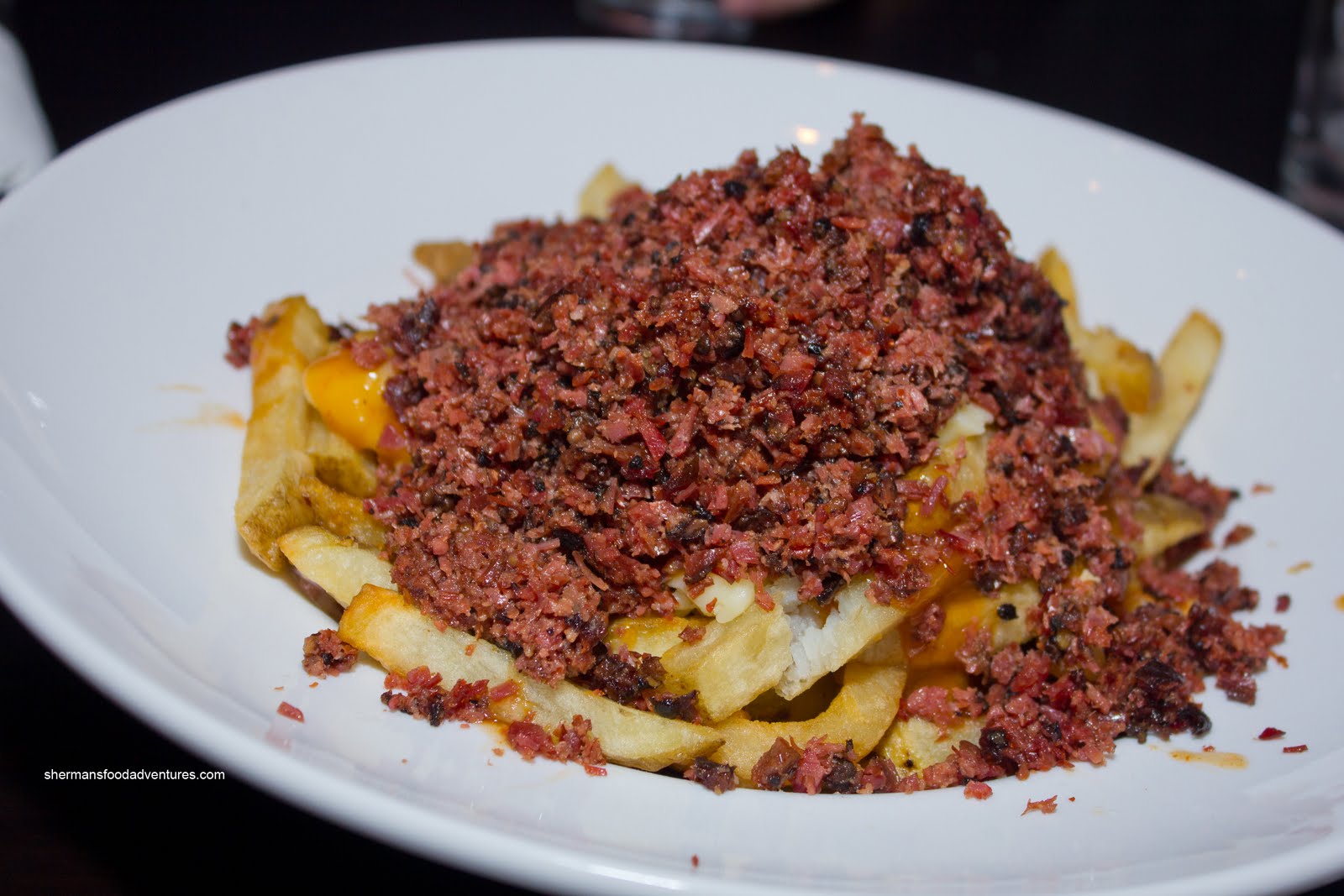 Credit: Sherman's Food Adventures
10. Paulo et Suzanne - (5501 Gouin W)
Located in Cartierville, Paulo and Suzanne has one of the best poutines in town. This local restaurant is always packed with hungry customers. If you're feeling adventurous, then you have to try their Extreme Burger poutine: a cheeseburger stuffed with poutine and a mushroom/pepper sauce, onions and south west sauce.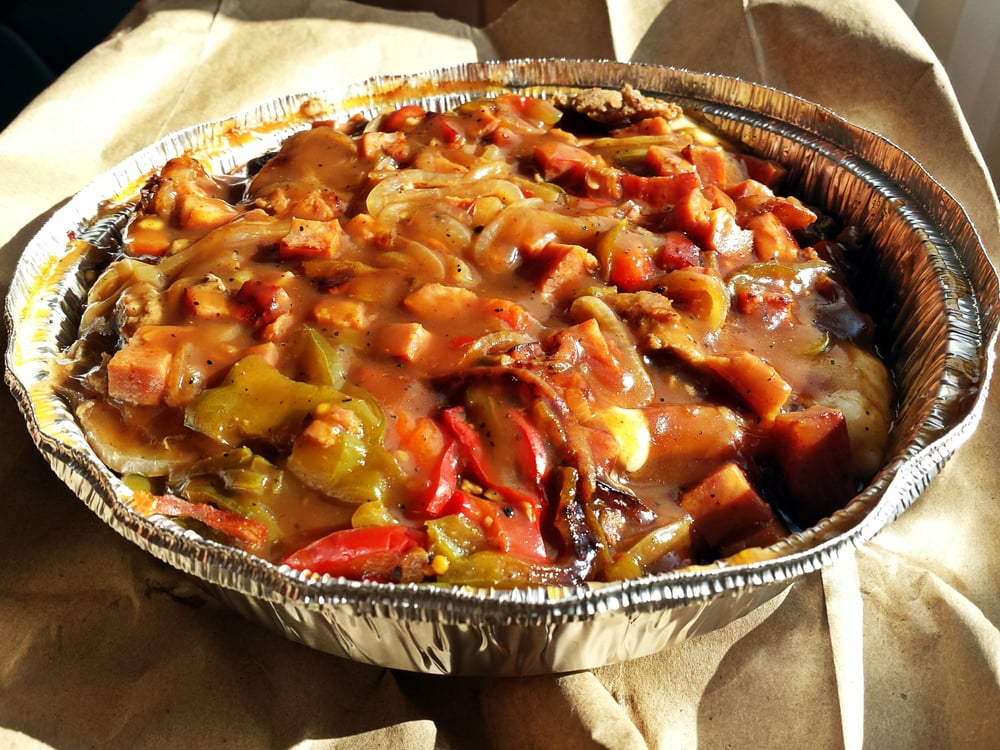 Credit: Yelp
So, who's hungry?