We can't deny it, over the years, more and more people have been moving to Montreal's North Shore; and there are so many reasons why. Just think about Mirabel with its growing outlets and properties popping up everywhere! What I enjoy about living on the north shore is that we don't necessarily need to drive to Laval or Montreal to enjoy a good restaurant. In fact, we see more and more foodies take the trip from MTL to try our many (delicious) restaurants. Here are the top 10 that I recommend:
1. Le Deux – Cave à manger - 2 Turgeon St, Sainte-Thérèse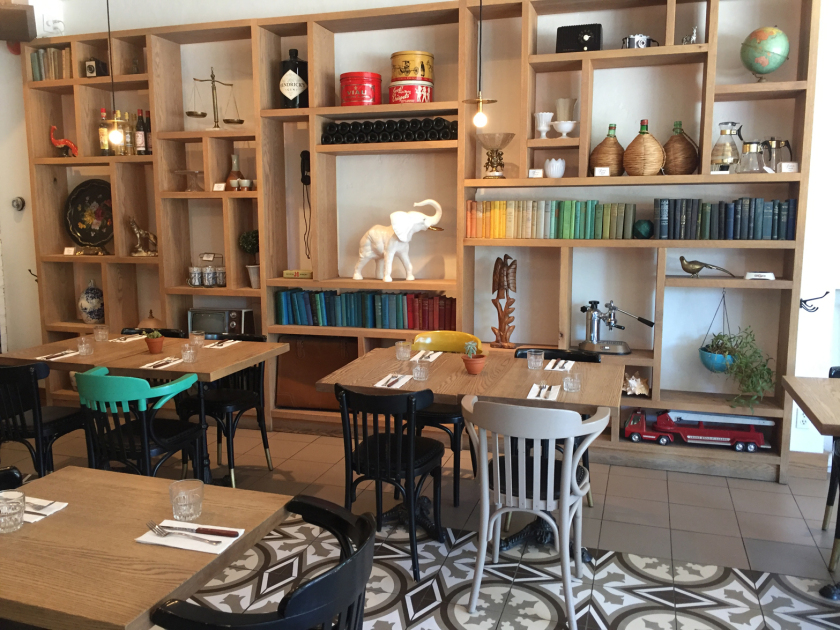 Credit: Famille au Menu
Le Deux has been a personal favourite of mine for the past few years. The restaurant was previously called Santa Thérèsa and it is located in the heart of Sainte-Thérèse. With its very 'Instagrammable' décor, they serve some of the very best tapas in the north shore. Everything is prepared with local ingredients and to top it all off, they have a huge selection of delicious wines and beers. A match made in heaven!
2. Le 425F - 100 place Fabien Drapeau, Sainte-Thérèse

Having opened their doors last November, this restaurant is without a doubt a totally unique gem. Chef Frédéric Dufort (Chez Lionel) allows you to discover some of the best dishes through his palette-pleasing and varietied menu. Voted to be one of the best new restaurants to try in the Greater Montreal Area, you can also chose from more than 2,000 carefuly imported wine bottles. A must-try!
3. Le St-Charles Café Bistro – 17680 Charles St #100, Mirabel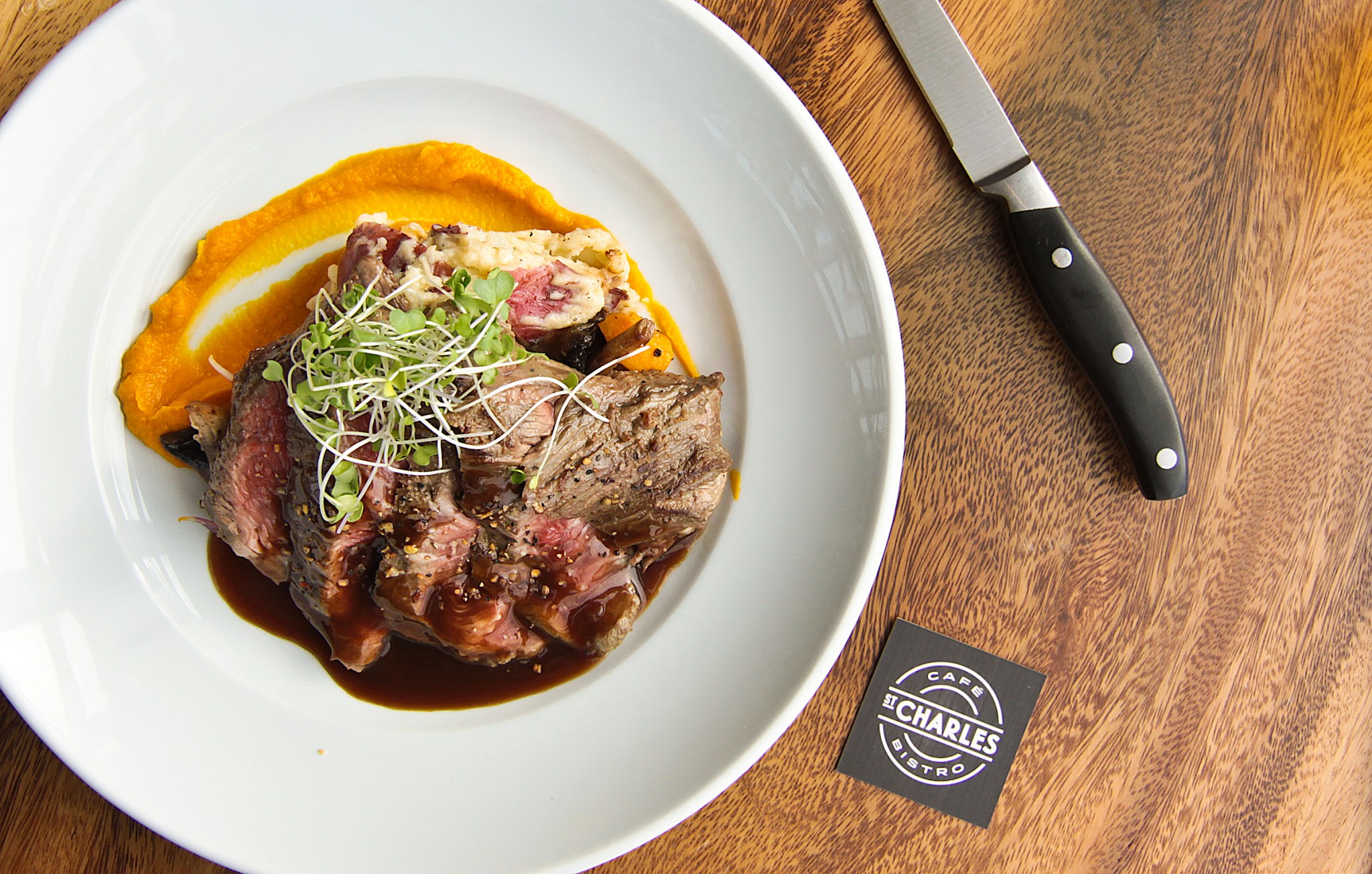 Credit: Le St-Charles Café Bistro
This little restaurant is totally worth the detour! In a relax ambiance, this place is ideal for a business lunch or date-night supper. You won't be dissapointed by the quality of the dishes served and the unique flavours the dishes have to bring.
4. Le Géraldine - 163 St-Eustache St, Saint-Eustache
This quaint restaurant seats 60 and is one of the best places you can try in Saint-Eustache. It is rare to find a good "bring your own wine" restaurant where the food is this good. If you like game meat, you will love their menu. You can even try elk and ostrich!
5. Le Pic Bois – Bistro Taverne – 12300 de Chaumont, local 200, Mirabel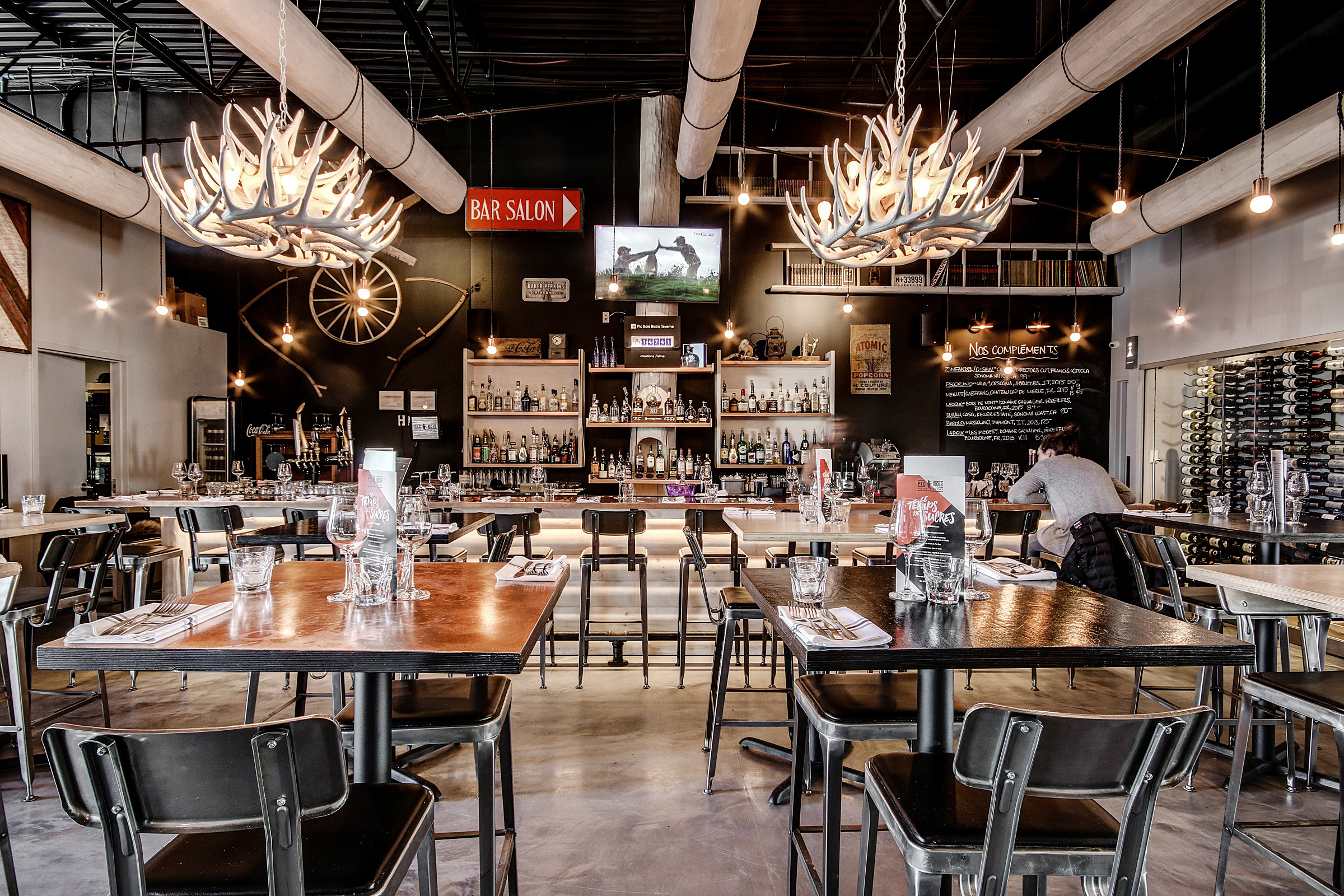 Credit: Pic Bois Bistro
This resto opened around the same time as the Mirable Outlets and it's super trendy, to say the least. Inside, it's got an impressive pub and also boasts a beautiful terrasse. You will find anything from tartares to steak and other delicious options.
6. L'Ardoise - 327 boul. Curé Labelle, Sainte-Thérèse

What I love about this restaurant is the wide variety they have to offer. Not to mention, their menu is always changing! Talk about keeping us on our toes! Ingredients are fresh and it's obvious that they pour so much of their heart into every dish they serve. Make sure to book your table in advance!
7. Bistro MM station culinaire - 771A, boul. Curé-Labelle, Blainville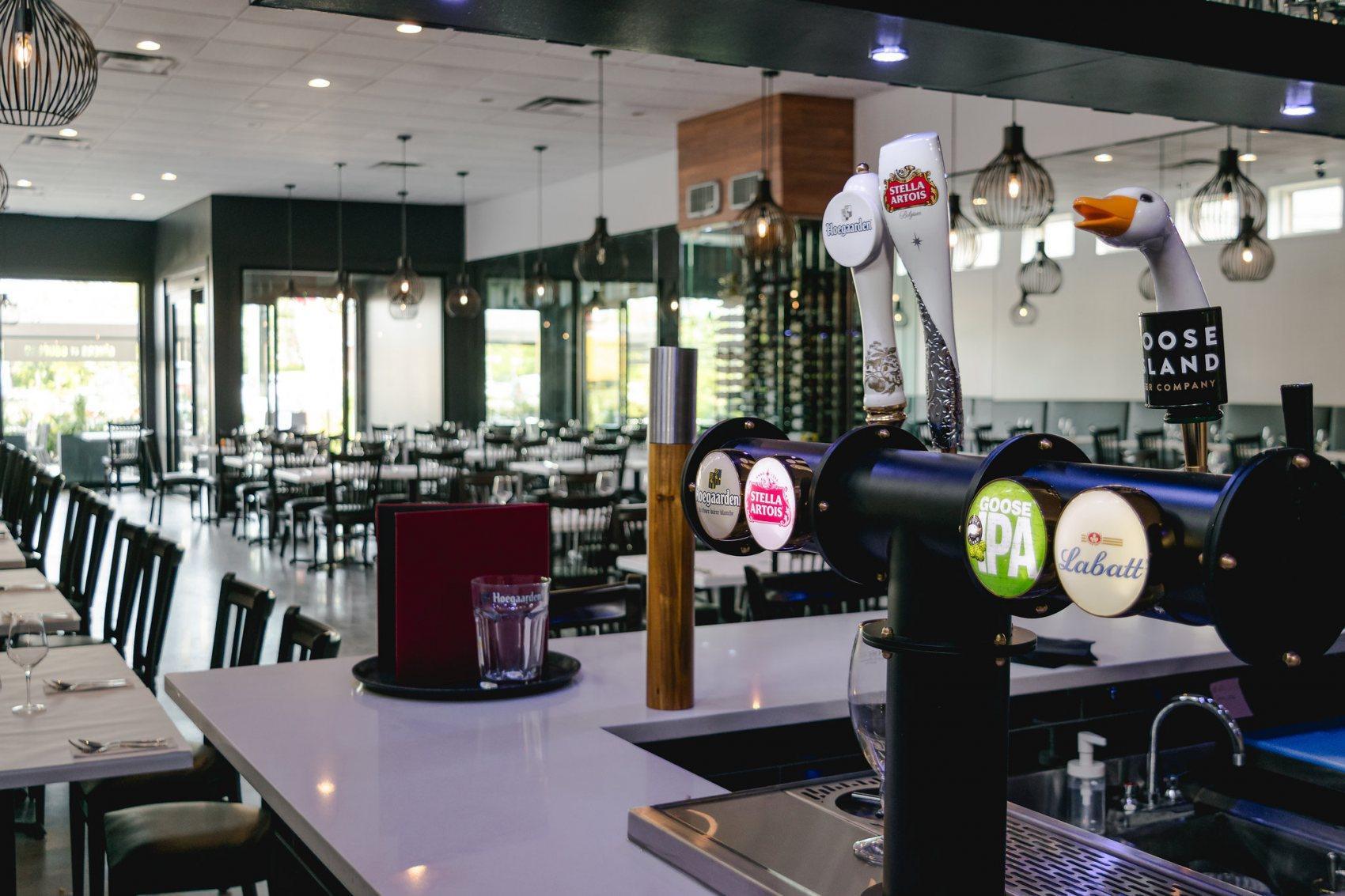 Credit: Resto Montreal
This new restaurant recently opened in Blainville - and it's quite the place to discover! You have to try their amazing coconut warm brie and tartare! Yum! On Friday nights you can enjoy live soul muisc (and heck, even dance all night).
8. Le Campagna - 26 rue Turgeon, Sainte-Thérèse
Are you looking for Italian food? Then Le Campagna is for you! From calamari to fresh pasta, pizzas and scrumptious risotto platters, you're in for a real treat!
9. Boating Club – 30 Boulevard Curé-Labelle, Vieux Sainte-Rose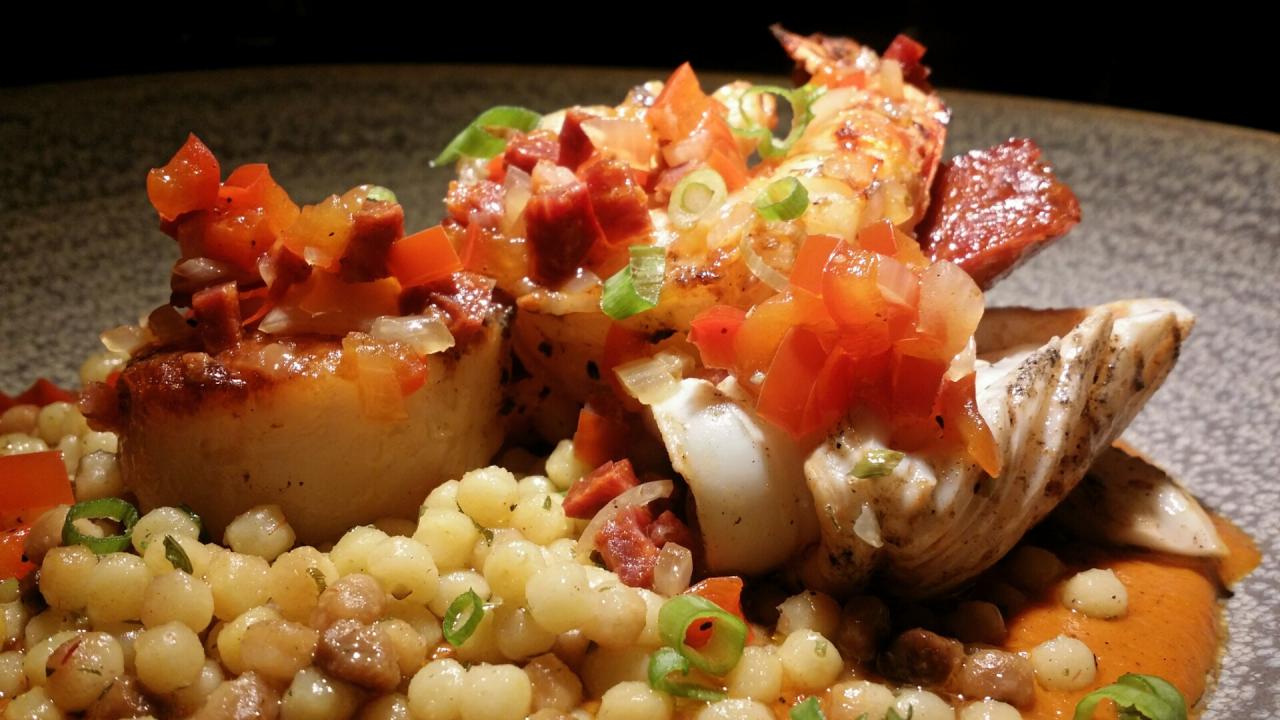 Crédit: Sophie Ginoux
Trendy restaurant north of Laval, the Boating Club is a great place to hang out with your friends. With free valet (Yes, FREE!), this place has a great choice of food and drinks. You can even have your own private karaoke room! If you're single, it's also a great place to meet new people!
10. AlexSim – 95, boul. Curé-Labelle, Sainte-Thérèse
AlexSim is a fantastic restaurant located in Old Sainte-Rose. They are reopening April 2019 and serve a wide variety of delicious meats from tuna tataki to osso buco and their famous duck confit!
Doesn't all of this make you want to take a trip to the North Shore?