If there's one thing we all know to be true, it's that Montreal is home to some of the tastiest smoked meat. There is nothing but options in front of you and everyone has an opinion about where you can find the best in town. So whether you're new to Montreal, visiting the city, or simply haven't had a chance to try the city's smoked meat, here is our ultimate guide:
Schwartz's Deli 3895 St-Laurent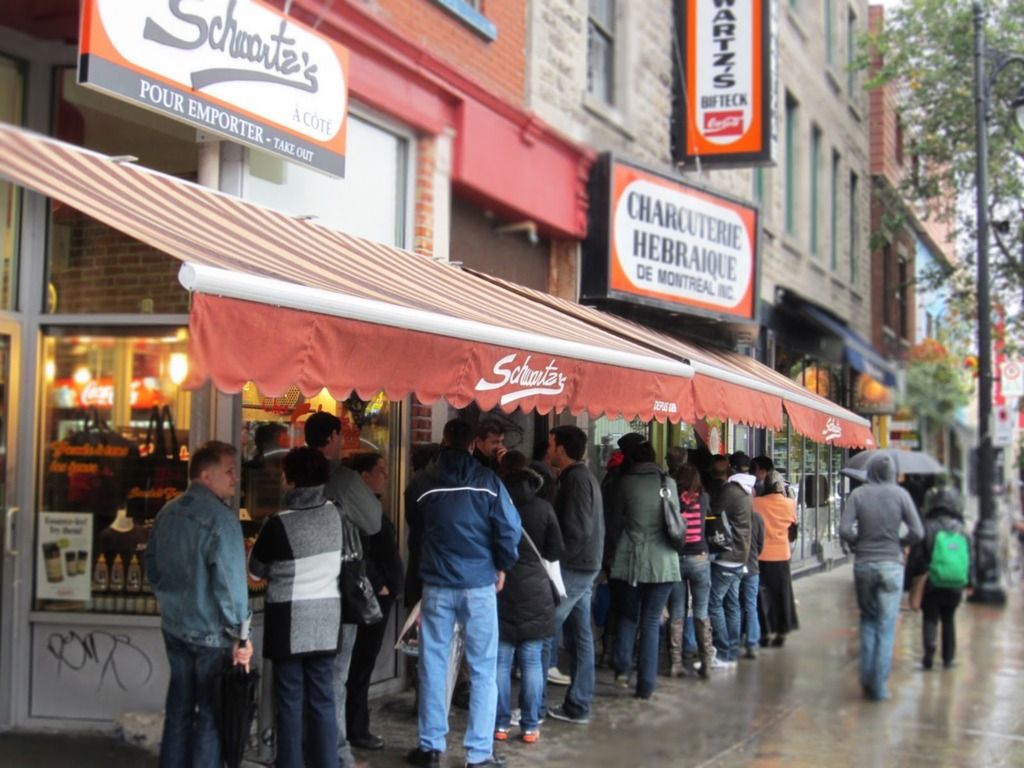 credit: Schwartz's
There's no way I can write about smoked meat and not kick it off with Schwartz's. Going strong since 1928, this St-Laurent hotspot has lines outside of its doors every single day. Yup: Every. Single. Day.
You can't pass through Montreal and not hit up this world-famous deli. Their spices are exploding with flavour, and you can buy them yourself in their shop (conveniently located next door to the restaurant).
The Main 3864 St-Laurent
credit: Montreal Eater

If you're looking to sit down and enjoy a pile of meat (and to avoid the line at Schwartz's across the street), The Main is always an excellent choice. Head in, grab a pitcher, and feast away. Serving mountains of smoked meat since the 70's, you can't go wrong with their platters.
Quebec Smoked Meat Products Co 1889 Centre Street
credit: Quebec Smoked Meat
A family-run business that opened its doors in 1950, Quebec Smoked Meats is a must-try. All of their meats are prepared by hand to ensure the best possible flavor. Their smoked meat is to die for. Keep an eye out for their homemade sausages, which also make a delicious option.
Le Roi Du Smoked Meat 6705 St-Hubert
This place takes Smoked Meat to the next level. If you want to go a little further than the standard smoked meat sandwich, this is your place! Montrealers rave about their smoked meat poutine and smoked meat spaghetti. Meat lovers, don't miss out: this place is calling your name!
Lester's Deli 1057 Bernard Avenue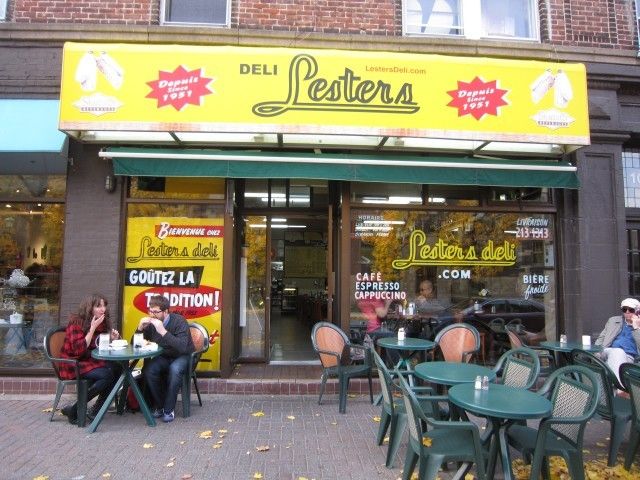 credit: Lester's Deli
This classic resto is definitely worth a try! You and your friends should head to Lester's to experience the incredibly friendly staff and dine on some tasty smoked meat and sides.
Dunn's Famous 1249 Metcalfe (and other locations)
Dunn's Famous is uber popular... and for good reason! Not only can you get your smoked meat fix, but you can also try one of their homemade pies! A hearty Canadian meal awaits you.
Fameux Viande Fumee Et Charcuterie 4500 St-Denis
credit: Zomato

I'm going to begin by saying their smoked meat poutine is incredible. You've got to try this place out! The diner-vibe, wonderful staff, and delicious food will have you coming back for more (without a doubt!).
Smoked Meat Pete 283 1st Ave East
credit: Joseph Mallozzi
Head down to Smoked Meat Pete or track down their food truck for some delicious meaty goodness. It gets better: they have a live blues band EVERY night!
Reuben's 1116 St-Catherine W
credit: Reuben's Deli
Reuben's Deli and Steakhouse is a necessary stop on your smoked meat tour. They boast modern decor, serve wonderful food, and have fantastic customer service. Head to Reuben's when you have the chance!
Deli Chenoy's 3616 Saint-Jean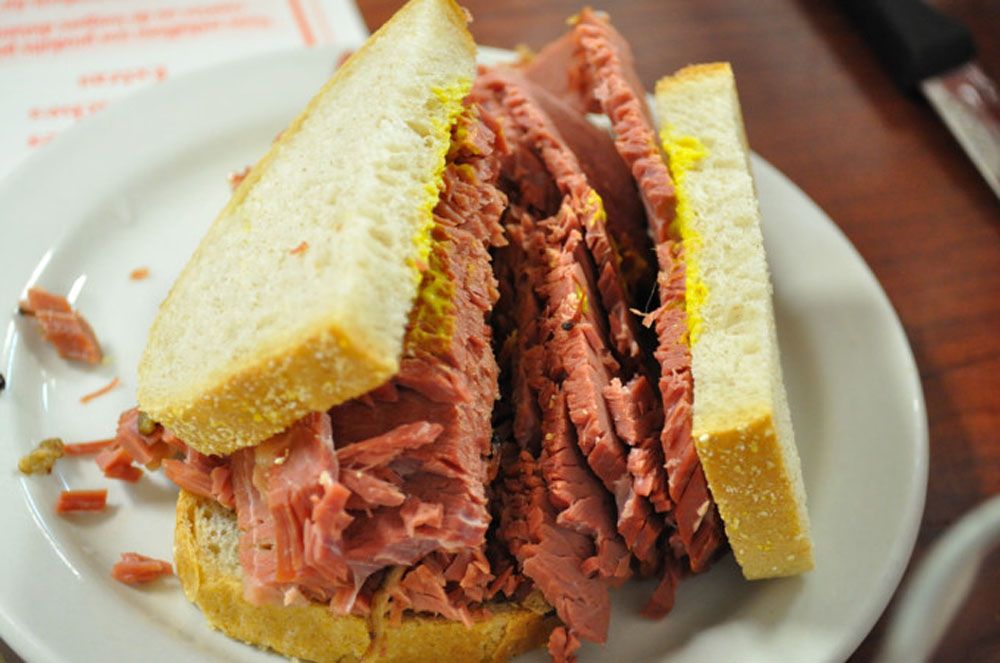 credit: Yelp
This is your 24-hour option for some great Canadian comfort food. As if the quality poutine and smoked meat aren't enough, their prices are great, too!
Are you a fan of smoked meat? Do you approve of this list? Tell me: where's your favorite place to dine when you've got a smoked-meat craving?