Swan shaped pedal boats are now available for rent on the Canal Lachine, and we cannot wait to give it a try! If you we were wondering where to take the best Instagram photos of your summer in Montreal, this is definitely it!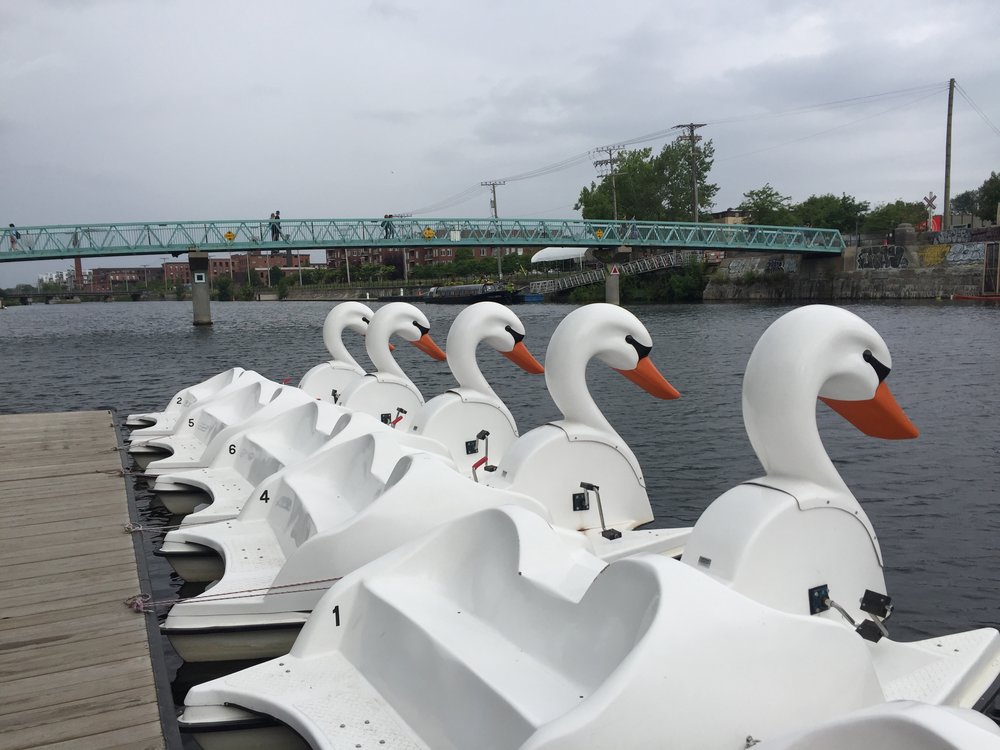 Credit: H2O Adventures
The pedal boats can fit from 1 to 4 people, so you can either make it a romantic outing with your loved one or a fun activity with your friends! Regardless of who you take on your giant swan, you can be sure you'll have the best photos on your IG feed!
Half an hour will cost you $25, one full hour $30. In addition to swan pedal boats, the Centre Nautique du Canal de Lachine offers a wide range of other cool options for your floating needs: pedal-kayaks, kayaks, and even mini electric boats!
You will find them at 2727B rue St-Patrick! Be sure to visit their website to find out more and to book your swan pedal boat!