Just when you think winter is over - well, it's not. According to Environment Canada, Mother Nature isn't quite done with us; she'll be serving Montreal a cocktail of snow and rain for this coming Sunday and Monday.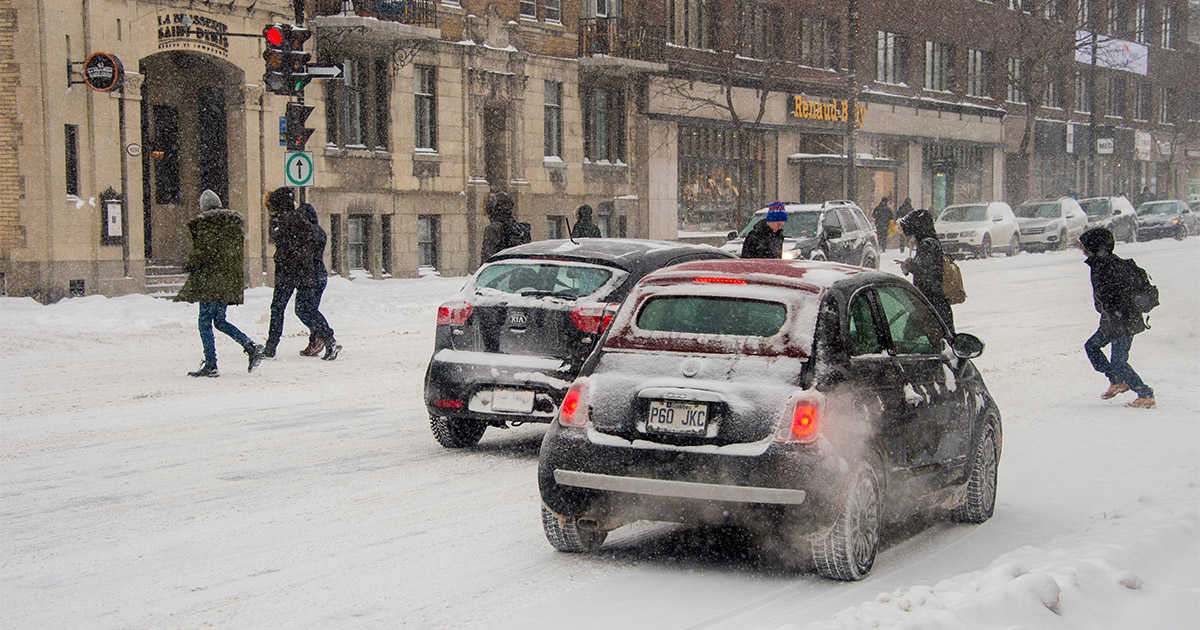 Credit: Marc Bruxelle
A burst of chilly temperatures are in this week's forecast : -17 °C tomorrow night and -16°C on Thursday night. But, don't be too crushed - the cool days will befollowed by a sunny Friday and Saturday. But wait, there's more…
Just when everyone thought that spring was on its way, 5 to 10 cm of snow will hit the city followed by a mix of rain and snow on Monday.With the cold temperatures, Mother Nature's cocktail can potentially transform into freezing rain! Yikes!
If we look further into next week's forecast, flurries should continue falling until mid-week. Although March has arrived, this crazy weather is just another reminder that Montreal won't be seeing spring until April. I urge you to not store away your tuques and jackets just yet!