It's no mystery that this winter has been a rough one. From the numerous snowstorms to all of the freezing rain, Montrealers have been through quite the icecapade this year. With a mix of rain and freezing temperatures, the city still seems to be struggling to remove all of the accumulations. A lot of ice is still visible everywhere.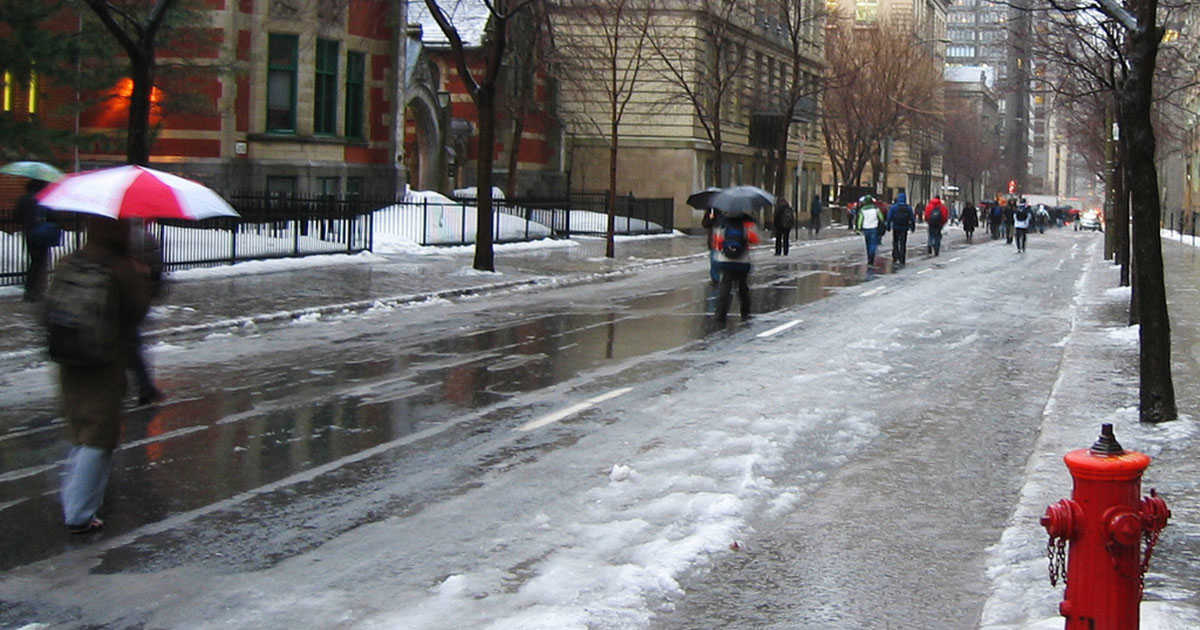 Credit: Alistair Howard
According to Urgences-Santé, between January 1stand February 20th, citizens of Montreal and Laval have called 710 times for heavy falls on ice. Last year, they received 458 calls for the same reason and in 2017, 439 reports. If you do the math, we are talking about a 55% increase - yikes!
Mayor of Montreal, Valérie Plante, expressed her understanding of people's frustrations with the ice accumulation. She explained that the workers in charge of snow removal were also responsible for ice removal and sidewalk maintenance - making it difficult to get the job done in a timely manner. But we raise the question: shouldn't a city - that is known for its crazy winters - be ready for icy situations like this?
We can't deny it, walking on the streets of Montreal has become a risky sport. Most of us can agree - we're eager for all of it to melt and welcome warmer days! Come on, spring! You couldn't come any sooner!