Everyone knows that one of the keys to a healthy and successful relationship is compromise. When we like someone enough, we will go to great lengths to accept and understand their flaws or varying degrees of quirkiness and/or social acceptability. But how do you know when to draw the line? If you're dating in Montreal, here is a black and white list of the most unforgivable deal breakers you may encounter in the 514.
1. If he invites you to watch him "perform" at TrH Bar
It's hard to make a connection when there's a cage separating the two of you. No amount of $1 shots can bridge that gap.
2. If he wears his Frosh gear in real life
I can't remember where that "Frosh Prince of Bel Air" gear came from but the fact that I can't remember means it's been too long. To be honest, one week past Frosh is too long.
Credit: Sport on Campus
3. If she invites you to watch her "perform" at Les 3 Minots
Karaoke is not performance art. Besides, the guy with the sunglasses who provides guitar accompaniment upstages everyone else.
4. If she refers to Pharmaprix as "Shopper's Drugmart"
Or, heaven forbid, "the pharmacy."
5. If he rolls a joint in front of you, and then tells you he "needs" to smoke it now
Yes, we know it is now legal to roll your joint in public and you can buy your weed in all legality, but showing the need to smoke is not necessarily very sexy.
6. If he can't tell the difference between Fairmont and St Viateur bagels
Even if you can't taste the difference, just lie and say you do. It's more than just a question of aligning yourself with a band of passionate, likeminded people. It's about being able to look out for yourself.
Credit: Guignol et Madelon à Montréal
7. If he invites takes you to La Belle Province for the real taste of Montreal
If this is his benchmark for authenticity and culture then maybe you don't want to find out any more about his true flavour.
8. If all he talks about are the Montreal Canadiens.
Ok sure, the Montreal Canadiens are fun to watch, sometimes, but talking about them 24/7 as if your life depended on it is a big no no.
9. If she tries to cluster around the doors of the bus
This is the cardinal unspoken rule of the STM. If you're taking transit somewhere with someone and they don't respect the rule of the queue then this person is not worth your respect. Too harsh? Maybe. But not as harsh as waiting at the end of the bus queue in minus 40 degree weather.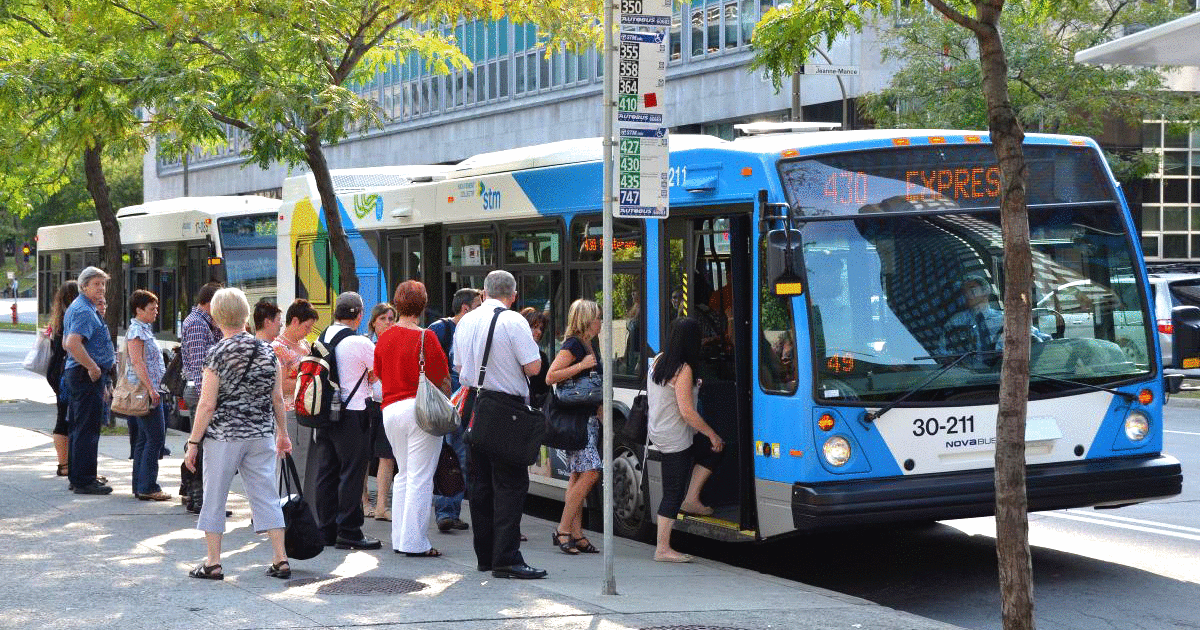 Credit: STM
10. If his idea of a casual drink is a case of PBR from the dep by his place
There's chill, and then there's cryogenic. If you really like this person then at least go for the four-pack of Grolsch.